If you're looking for the best bus rental service in Boston, you've come to the right place. At Local Motion of Boston, we pride ourselves on providing our customers with the highest quality service possible. We have many buses to choose from, so you're sure to find the perfect one for your needs. Whether you're looking for a small shuttle bus for a group of 10 or a large charter bus for a group of 55, we have you covered. We also offer various services so that you can customize your experience to perfection. From airport transfers to city tours,  we'll ensure you have a safe and enjoyable experience.
Why should you choose the bus rental service in Boston?
Local Motion's bus rental service is one of the most popular, as it helps explore new places. If you don't drive in the city, there is a shuttle bus. There is a particular need for shuttle buses in Boston since it is a vast metropolitan area.
Bus rentals will let you explore different places. The best thing is that it is a very economical way. If you are unfamiliar with these services, you will see a significant difference in your journey.
Here are the main reasons you should choose bus rental services in Boston.
Relaxing Ride:
If you are a newbie driver, it's the first thing that will come to your mind. Relax and let the shuttle bus take care of everything. These are well maintained and well maintained. So the driver will not have to worry about your safety.
The Local Motion's Bus Rental Services will provide luxurious seating arrangements. You can opt for a seat that you prefer in the middle, back or aisle. 
Luxury Seats
These vehicles are designed to offer a comfortable ride for the passengers, and they will ensure that your trip is enjoyable. The best thing is that you can book a luxury shuttle in advance for a comfortable journey.
Easy Route
It is possible to book a bus tour in advance if you are traveling to a different place. Also, you can book the vehicle according to your itinerary and stopover. So, you can only book the bus if you have a short route.
Comfort
These are luxury vehicles. You can expect a comfortable ride, and the luggage will be well arranged. These buses will make the journey easier. There are different amenities like an entertainment system and climate control.
Low cost
Renting a bus is affordable, you can save money, and money will be helpful for you. You don't have to spend a large sum of money on traveling from one place to another.
Saves time
The bus is the fastest way to travel, as you will not have to waste time in a traffic jam. Moreover, you will not waste time sitting on a train, as you will be traveling on a bus. You will see the beautiful view while traveling on a bus, so it is worth spending time on it.
Safety
When you travel on a bus, you will be safe from any risk, and the bus will not let you lose, as it will be safe and secure for all travelers. So, whenever you are looking for the best bus rental service in Boston, you must ensure safety while traveling.
Flexibility
Choosing a service that will offer flexibility when selecting the date and time is always a good idea. If you have planned a long journey, making a reservation is a good idea so you can travel comfortably.
Convenient
A bus is an excellent option if you have a schedule to reach a particular place on time. The bus will take you to your destination, and you will not have to worry about traffic jams, as you can easily reach your goal.
Why Choose Local Motion of Boston?
Local Motion of Boston provides the best local bus rental service in Boston, MA. If you need to rent a bus for a special event in Boston, we can help you out. We offer several different bus rentals, including a luxury, mini-bus, and shuttle bus. Our buses are ideal for any occasion, including weddings, school events, business meetings, and more. We also offer various seating options, including bench seating, leather seating, and premium seating. All of our buses come with air conditioning, heating, and restrooms. We even have some of the best drivers in the business.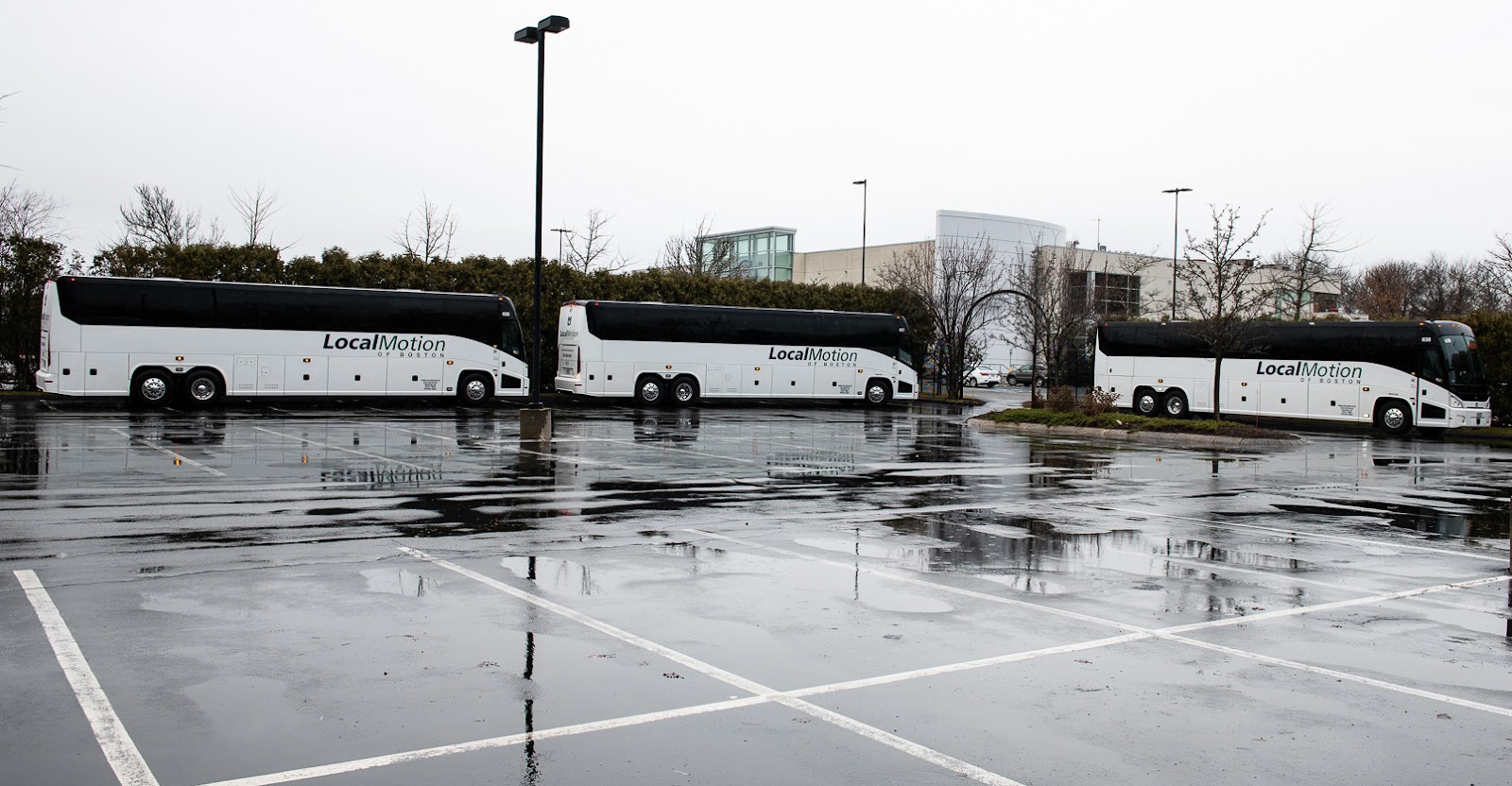 When it comes to bus rental service, there are many factors to consider. One of the most important things to consider when choosing a bus rental company is its reliability. It is essential to make sure that the bus rental company you choose will be able to provide you with a reliable service. In addition, finding a company that will have buses available when you need them is necessary.
Conclusion
In conclusion, Local Motion is one of the fastest, most professional, and most accessible transportation companies to work with. Our drivers are on-time and friendly and always take great care of our customers. We take pride in providing an outstanding customer experience from when customers book a reservation to when they are dropped off at their destination. This dedication is at the heart of everything we do and is the reason our customers continue to choose Local Motion as their preferred bus rental company.