There are a great many events which require group transportation, and these can be specific to schools, sports teams, intellectual teams, and any other kinds of special groups. When you need comfortable and safe transportation to an event or venue, you should contact us at Local Motion of Boston. We can accommodate group sizes from anywhere between three individuals up to several thousand, since we have a fleet of world-class vehicles available for that very purpose. Larger groups would of course, require a bit more lead time so we can plan for your entire group, but we'll have no trouble accommodating your entire group, whatever its size.
How we provide value 
First of all, you can count on having your group delivered safe and sound to whatever the destination might be. All of our drivers have been carefully screened, so that we have only reliable and safety-minded professionals doing the driving. Our vehicles are maintained in outstanding condition, so there's never a question of vehicle failure en route to the destination. The greater Boston area can be extremely busy in terms of traffic, especially at certain times of day, so safety in traffic can be an important issue.
Another way we bring value to your group is by offering a wide variety of transport options. We have a huge selection of vans, buses, and motor coaches to choose from, and to some extent the specific vehicle will be indicated by your group size. However, you may still have the option of choosing the ultimate luxury vehicle for your group, or following a more budget-friendly avenue. You can have all the perks and all the amenities included in your vehicle, so passengers can be productive while traveling, or so they can be pampered throughout the journey.
If you're planning a tour of New England for your group, it can involve all kinds of arrangements that might take you days or weeks to coordinate. At Local Motion of Boston, we have a full administrative staff which can help manage much of this burden for you. We are quite familiar with the entire New England area, and we can arrange for anything you may need in the way of hotels, restaurants, or stops at various venues for fun and entertainment. Your trip may be planned to last just a few hours, or it may be an overnight somewhere, or it might even involve a number of days. Whatever it is that you need to plan for, you can take advantage of the expertise of our skilled staff members, and have them manage most of the details for you.
Transportation for specific groups 
For more than 15 years now, we have provided safe and reliable transportation for sports teams to whatever destinations they needed to go in the Boston area. All our recent school buses and motor coaches include seat belts so that everyone can arrive safely at whatever school the competition is being held at. We have a great reputation with all the athletic departments of local schools and universities, because we have consistently delivered great service.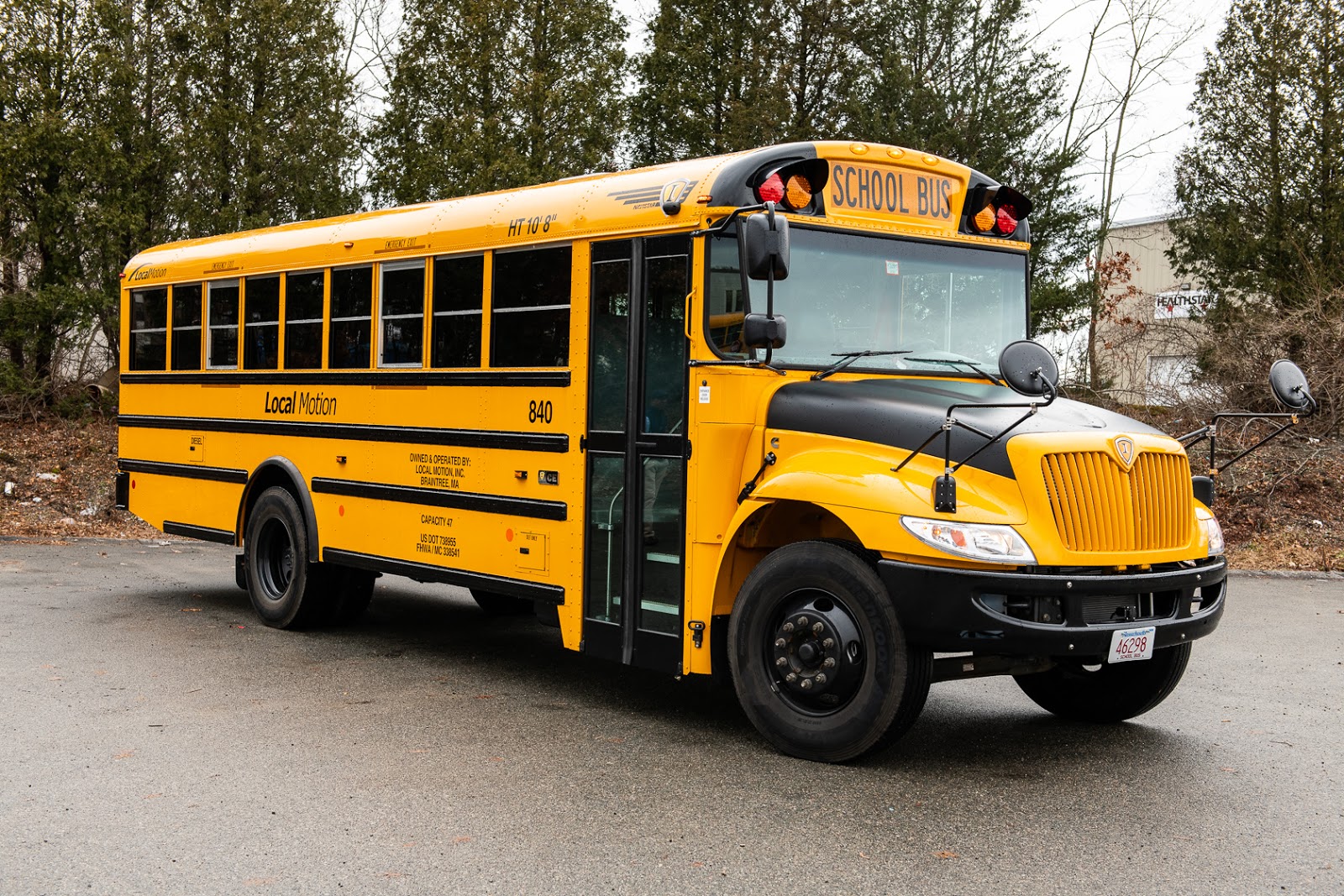 Schools which need to coordinate field trips or after-school activities often come to us to arrange their transportation, because they know we can be relied upon to deliver the precious cargo safely and without incident. We can provide you with budget-friendly rates for large groups of students, when you need to transport a considerable number of school children to a destination of your choosing.
Any special events which you may have planned for corporate personnel, or even for a special group like a wedding party, can easily be arranged by our staff. We'll provide the perfect type of transportation for your special group, based on your wishes and needs, and we'll make sure they have all the comforts which will help them truly enjoy the experience, either outbound or on the return trip.