Are you planning a getaway trip to have a relaxing weekend and bust all the unnecessary work stress? Well, the perfect execution would take some planning and management of food, budget, hotels, and mainly a bus to reach your vacay destination. 
Booking a bus to ensure everyone gets a seat, and also the cost? It is necessary to pre-plan in order to spend a hassle-free outing. To make that easy for you, here's a list of things to remember when you charter a bus.
The number of seats
There are different numbers of seats available for each bus. First of all, you need a clear idea of how many people will be on board so you can charter a bus with the same number of seats. Also, ask the bus company if any covid restrictions might be followed.
Charging system
Every bus chartering agency has different rates. For instance, some charge on an hourly basis, while some according to the distance traveled in miles. It also depends on the number of people accompanying. Sometimes, the fuel is also charged for, but usually, it is included in the entire payment.
Type of bus
There are tons of options when it comes to choosing the bus. There are vans, mini-coaches, shuttle buses, school buses, and others. However, the fewer the seats, the lower the cost. That is exactly why you need to have an accurate headcount.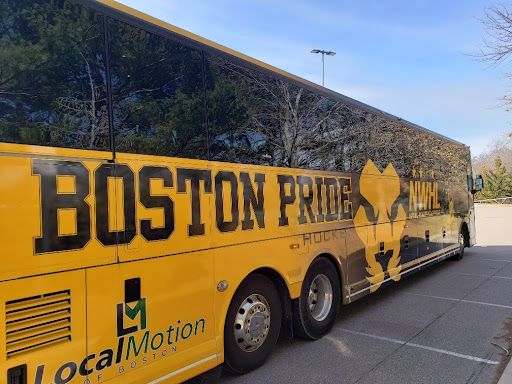 Travel dates and availability
Ask the agency if there are buses and staff available on your desired date. It might be possible that the day you wish to travel is more expensive compared to the other day. This pattern totally depends on what day you choose to go. If it's a holiday, the rates might be inflated due to higher demand.
Hiring a second driver
Of course, there will be one driver for sure, but a single driver can not possibly drive for more than 10 hours. It would neither be advised nor safe. So, if you plan to take a longer route or travel to a distant place, it is best to hire 2 drivers. The two drivers could work in 10-hour shifts, where one drives while the other relaxes until it's his turn.
Place to charter a bus from
The agency you're going to charter a bus from matters the most. Is the agency reputed? Does it have experienced and good drivers? Are the buses safe to travel in? These are some important questions to ask. 
Also, different areas have different rates. For example, the place you currently reside in might have higher prices, but the next town or city might have reduced rates. Hence, it would help if you did thorough research.
Any pre-deposits 
Usually, before beginning the trip, the bus charter company asks for security deposits. This could be to book the bus in advance or make necessary purchases prior to the trip. It is completely normal and safe to give deposits. But, make sure the company is trusted and well-known.
Book early
Booking a bus just a few days before the trip might cause you some extra bucks. But, if you efficiently plan your trip and charter a bus in advance, there are good chances that you will be able to save some money.
The exact itinerary
Ask your preferred bus agency to provide a route plan. This plan should consist of the route you will be following, any freshening points, food break, and also refueling points. You can also keep track of your tour using maps.
Other travel charges
Most of the bus agencies do not include toll payments in their complete bill. So, you need to be well aware of any tolls that might be on the way and carry extra cash to pay for them. You can use a toll calculator to check for the sum of toll costs for your trip.
Clarify food and drink protocol
Not every bus permits snacks and drinks, so ask in advance. Some buses might restrict a limited amount of food items like colas and gums, or non-vegetarian food, while some might not have any issue.
You can charter a bus with Local Motion of Boston and rest all your worries. A customer service executive will clear all your doubts. You can also register online without any hassle.