There is no finer way of taking in the scenic road while still driving in comfort than in a motorcoach for those wishing to discover a wonderfully scenic destination. You can hit the road without the inconveniences of regular vehicle trips, thanks to comfortable seats, individual lighting, and lots of luggage accommodation. 
Skiing, snowboarding, or combining the two is the ideal way of kicking off and getting some exercise in the winter. It's even better if you can turn it into a holiday with a group of relatives and friends. Consider a motorcoach rental for all your road transportation needs to make your next group ski vacation even more memorable.
While traveling by motorcoach is a fantastic way to see the nation and reduce travel stress, organizing a coach bus journey does take some planning. You don't want to ruin an otherwise fantastic trip because you overlooked a minor thing.
To ensure your trip goes smoothly, whether for team sports, a church youth group, a student group, a family gathering, or a work function, here are some tips for chartering a motorcoach for your next group ski trip. 
Tip #1 Make a list of the charter bus rentals you'll require ahead of time.
Before you begin to look for a chartered motorcoach, be sure you know exactly what you're looking for. This will guarantee that you have satisfied objectives. In addition, it will also provide you with a clearer idea of what is and isn't achievable.
Tip #2 Know Your Mobility Needs Before Departure
Be upfront about any specific mobility problems your passengers may have when reserving your vehicle. 
You'll also want to be specific about any unique mobility problems your passengers may have when hiring your coach. While drivers do their best to make every passenger feel welcome, there are some limitations to the buses' equipment. Drivers will have the correct training to accommodate your guests' mobility needs if you communicate them ahead of time. Also, passengers can thereby help navigate the coach.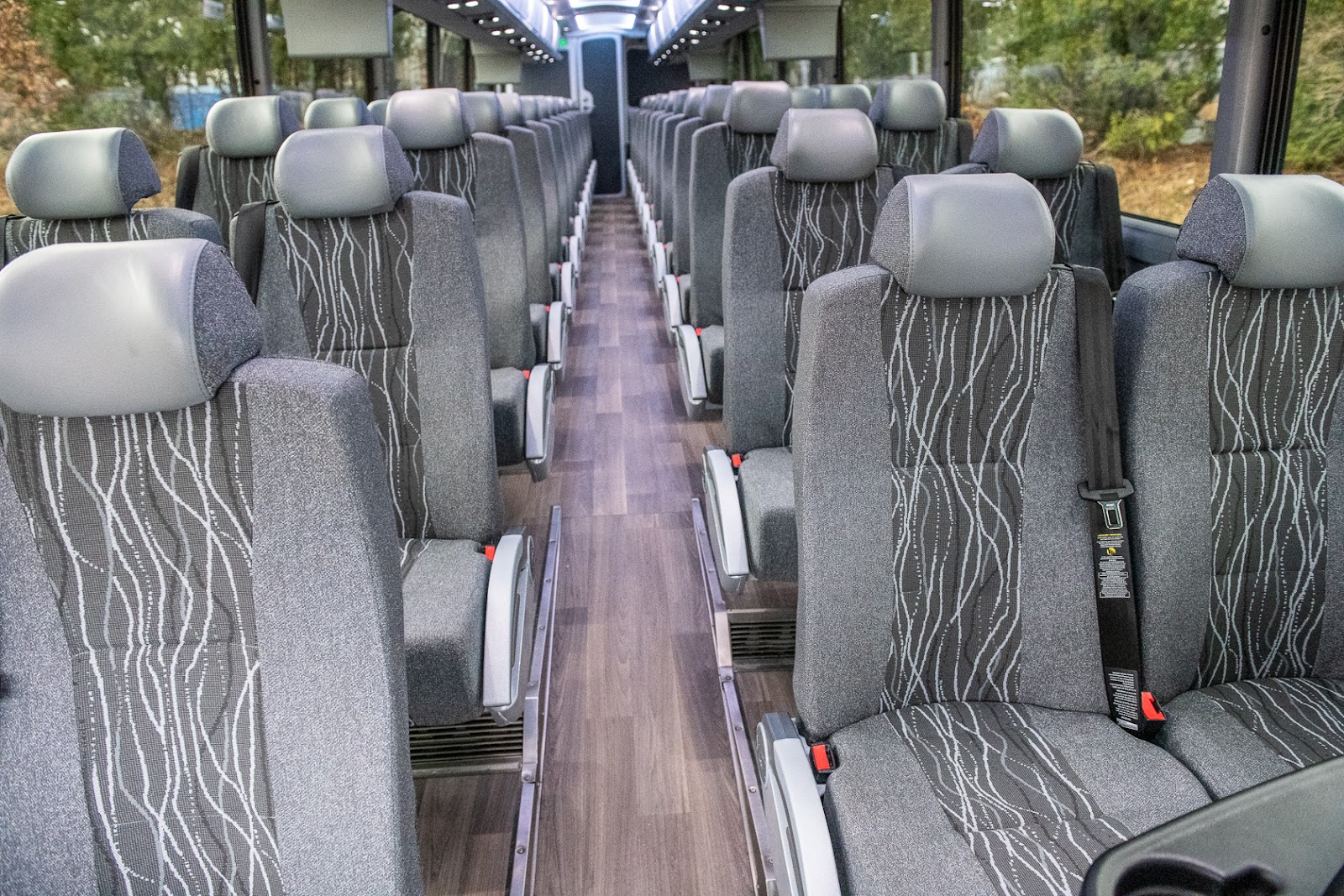 Tip #3 For a successful bus trip, trust your instincts about safety.
A good coach company will hire only skilled coach drivers. A safety inspection will be implemented to guarantee that all drivers put safety foremost, so inquire about these methods. Certainly, you may not feel happy if nobody addresses your inquiries properly. When speaking with you, a reputable organization will not hesitate to put its safety commitments front and forward.
Tip #4 When planning your route, consider the size of the motorcoach.
You want to start working on the specifics of your journey now that you've decided on the best transportation company to work for your requirements. When choosing your trip, there are a few things to consider, the most essential of which is whether the bus is physically capable of traveling on that road!
Please note that buses are pretty huge, both in terms of length and clearance height. Help ensure your route stays on roads that a bus can safely travel on. Highways and most neighborhood roads are built to support heavy trucks.  If you have any doubts, get in touch with the organization. They'll be able to tell you if your trip is feasible and, if there's a problem, they'll be able to assist you.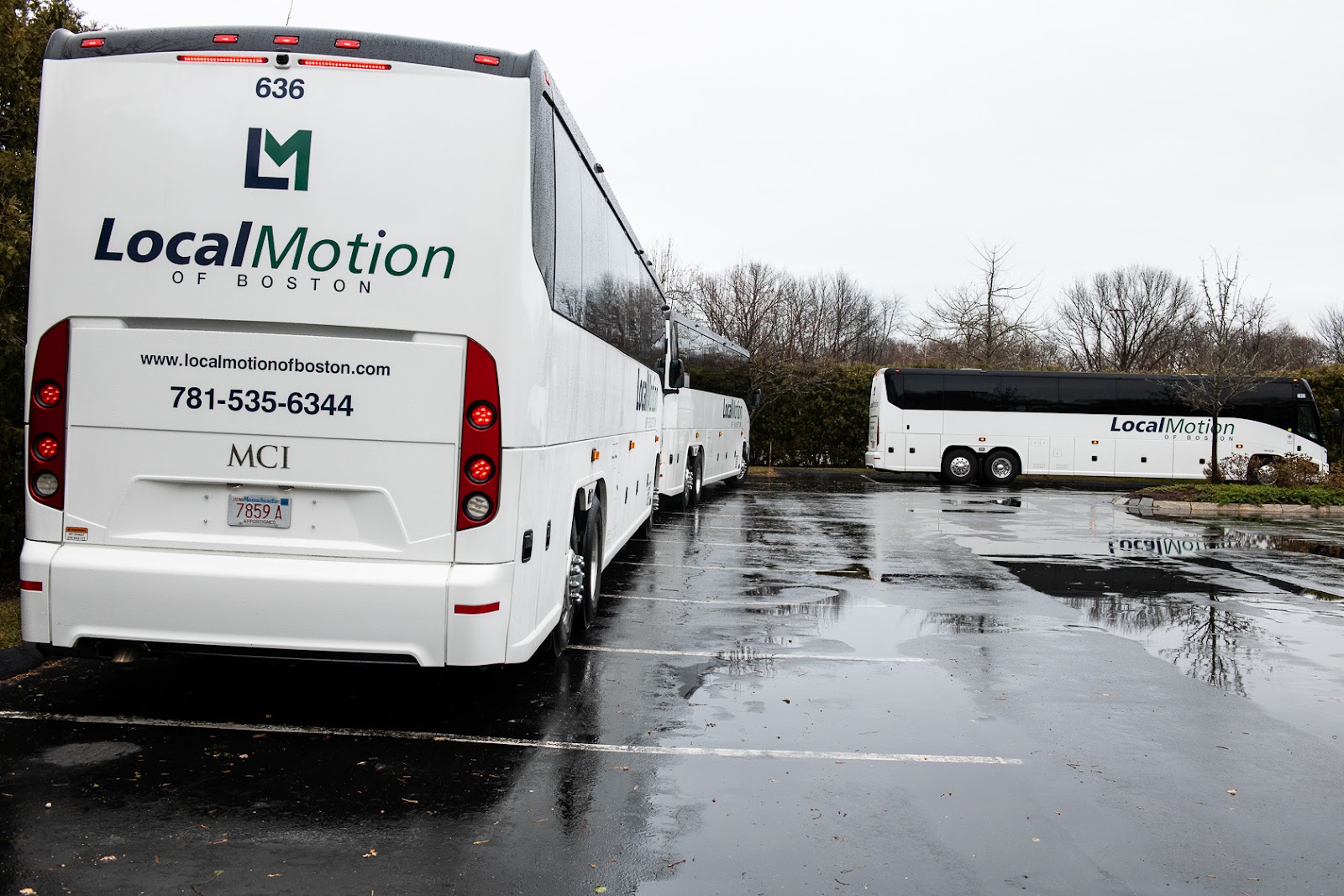 Local Motion of Boston – Your Ideal Travel Option
Local Motion of Boston can be your ideal partner for all your trips. When you charter a bus for your winter trip with us, we will most likely offer various charter options. You can choose from a variety of vehicles, including buses, sprinter regulars, vans, and luxury trainers, depending on the needs of your group. 
There is absolutely nothing better than a ski or snowboard vacation, which is why you must carefully organize every detail, especially transportation!