Are you planning a group outing or a long-distance trip and considering using a charter bus? Charter buses are a popular mode of transportation for large groups, whether for a school field trip, a corporate outing, or a family vacation. Not only are charter buses convenient and cost-effective, but they also offer a comfortable and safe way for groups to travel long distances. However, it's important to research and consider a few key factors when choosing a charter bus to ensure you get the best one for your needs. This article will discuss five essential tips for getting the best charter bus for your group's next outing.
1. Determine Your Group's Needs
This is an essential first step in choosing the best charter bus. Before shopping for a charter bus, you must consider your group's specific needs. How many people will be traveling? Will you need any exceptional amenities, such as onboard restrooms, reclining seats, or power outlets, and what other requirements may you have? How long will the duration of your trip be? Do you need storage space for luggage or sports equipment? Knowing your group's needs will help you narrow your options and find a charter bus that meets your requirements.
2. Shop Around
Don't just go with the first charter bus company you find. Take time to shop around and compare prices and services from multiple companies to get the best charter bus for your group. You can also reach out to local travel agencies or event planners who may be able to recommend reputable local charter bus companies in your area. Additionally, you can ask friends, family, or colleagues for recommendations. Feel free to negotiate or ask for discounts, especially if you book a large group or a long-term contract. Many charter bus companies are willing to work with customers to find solutions that meet their needs and budget.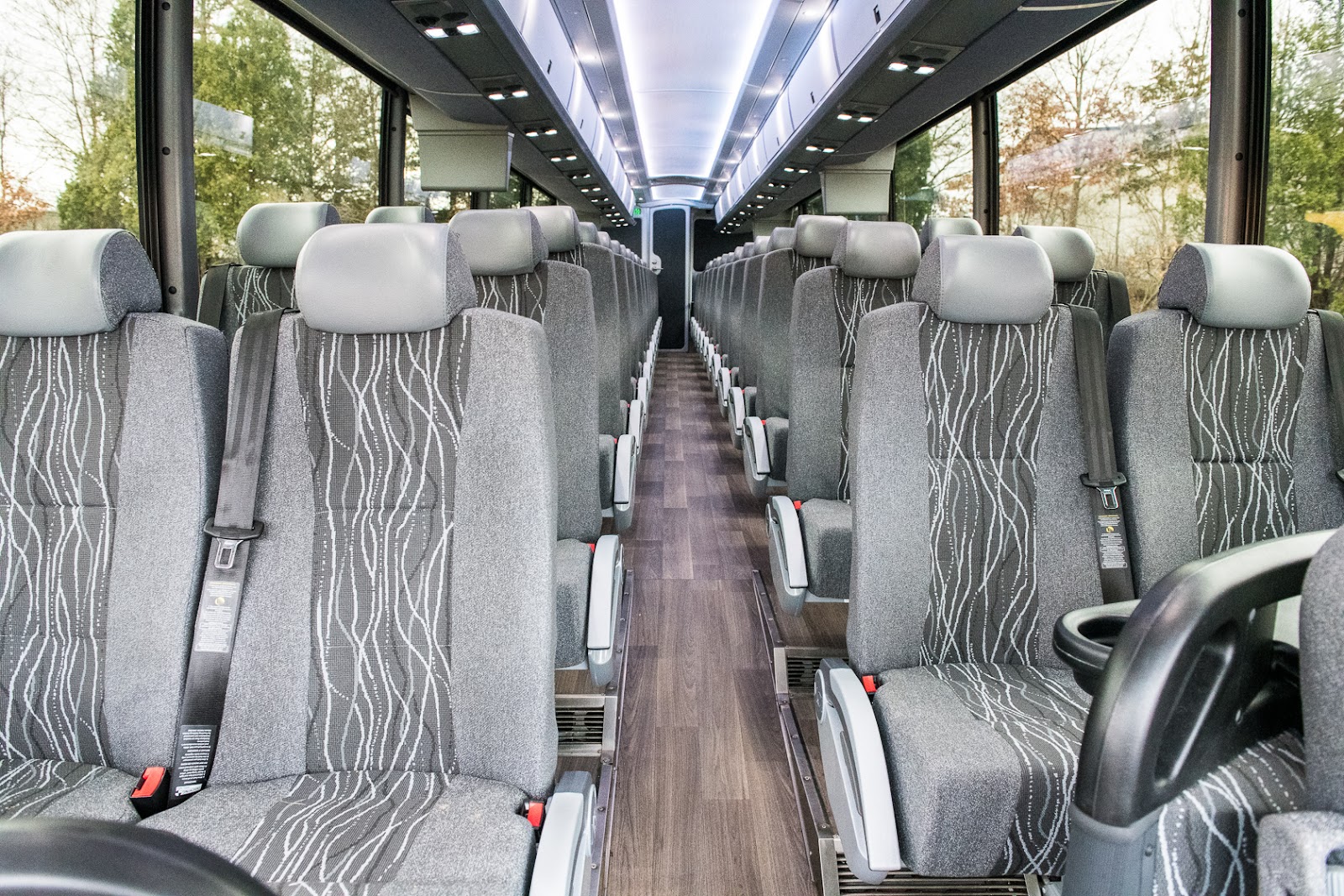 3. Check References And Reviews
It's always a good idea to do your due diligence when choosing a charter bus company. Request references from the company, then reach out to these references and ask about their experiences with the company. Did they have a good experience overall? Were the buses clean and well-maintained? Did the company meet its expectations? You can sense the company's reliability, customer service, and overall reputation by getting feedback from previous customers and reading online reviews. Look for reviews on the company's website and external review sites like Yelp or TripAdvisor. Pay attention to positive and negative reviews, which can give you a balanced view of the company's strengths and weaknesses.
4. Consider The Age And Condition Of The Bus
Choosing a charter bus company that maintains its vehicles well is important. Ask about the age and condition of the bus you will be using. One way to assess the age and condition of the bus is to ask the charter bus company about the age of their fleet. Buses that are well-maintained and regularly serviced can last for many years. Still, older buses may be more prone to mechanical issues or have a different level of comfort and amenities than newer models.
5. Get Everything In Writing
Make sure you get a written contract outlining your trip's details, including the cost, the pick-up, and drop-off locations, the itinerary, and any additional services or amenities. When you receive a contract or proposal from the charter bus company, review the terms and conditions carefully. Having a written contract will protect both you and the charter bus company. It will ensure a clear understanding of the terms of the trip and minimize the risk of misunderstandings or issues that may arise.
By following these tips, you can feel confident that you are getting the best charter bus for your group's needs. If you want the best quality services in Boston, then Local Motion of Boston is the best place for you and your team. Happy travels!