There are several factors that influence your consideration for small group transportation in Boston. No single answer works best for all of your demands. How do you determine what mode of transport is best for your group? Here, we discuss seven factors that have a say in deciding on small group transportation in Boston. 
#1 Your budget
We will compare these transportation options primarily on cost. The cost of driving a rented car is the same regardless of the number of passengers in the vehicle. When traveling by plane, for example, you pay per seat. But in a rented car, the cost is limited to gas, potential tolls, and the rent. 
Employing the local bus or train transport is one of the cheapest ways small groups can guide a city. Cost and rates for taxis and rideshares can be inconsistent and depend on external factors like traditions, festivals, and tourism seasons. Charter buses and private rental buses are usually still less expensive than planes. Some groups find the expenses more manageable when every passenger fits in for the bus rental.
#2 Travel Distance
The travel distance also influences the mode of transportation your group must choose. Private vehicles are the best way to get between and around most cities and destinations, especially for short trips. Public buses and railway systems can efficiently commute your group within city limits. But if you're traveling to places outside city centers, public transit is not always readily available. 
Taxis and rideshares are also flexible in where they can take you. They can go anywhere a car can drive. Planes are the quickest and most convenient ways to travel long distances. However, private bus rentals are suited for long and short-distance traveling.
#3 Number of people in a group
Traveling by car is highly recommended for smaller groups. Driving cars also means that groups with more than five passengers will need to split into multiple cars. Many large groups avoid public transit by bus or rail lines to avoid getting lost or separated between stops. If you're traveling with five or more people by sharing rides or taxis, you'll need to split up to get where you're going-this raises your travel costs.
Flying is the most costly transportation method around, especially for groups. However, private bus rentals and charter buses vary in size. So, no matter how many people are in your group, everyone can come in one vehicle, all at the same time. 
#4 Your Itinerary
Commuting by car offers groups more flexibility when it comes to itinerary-building. Relying on cars means there's no need to hurry to catch a train or a plane, and you're not obligated to the rigid routes of a public transit system. While traveling by taxis with a pro driver at the wheel, your group members can sit back and let someone else handle the logistics. They offer flexible transportation that doesn't require sticking to a set schedule. 
When traveling by plane, your group will have limited command over the course you take and when you arrive. So by planes, you and your group have little control over your itinerary and pitstops. Utilizing a charter bus means your group won't have to sweat the logistical elements. Instead, a professional driver will take care of the navigation, driving, and parking.
#5 Comfort and Safety
Private vehicles will not be comfortable for long-distance journeys and overnight trips. Packing a car full of people with their luggage involves an amount of mental calculation and spatial understanding some travelers might not want to deal with while traveling. If you are unfamiliar with the routes and schedules, it becomes unsafe to travel by public transit. Utilizing a taxi allows your group members to sit back and relax while the driver handles the logistics. You can chat, take in the views from your window, or focus on what awaits you at your destination. 
Most airplanes focus primarily on passenger comfort. You can take advantage of the facilities you won't find on public transport and personal vehicles — including WiFi, movies, complimentary food, and restrooms. The biggest perk of commuting by charter buses and private bus rentals is the comfort of passengers. It offers enough storage space for every traveler to carry multiple bags.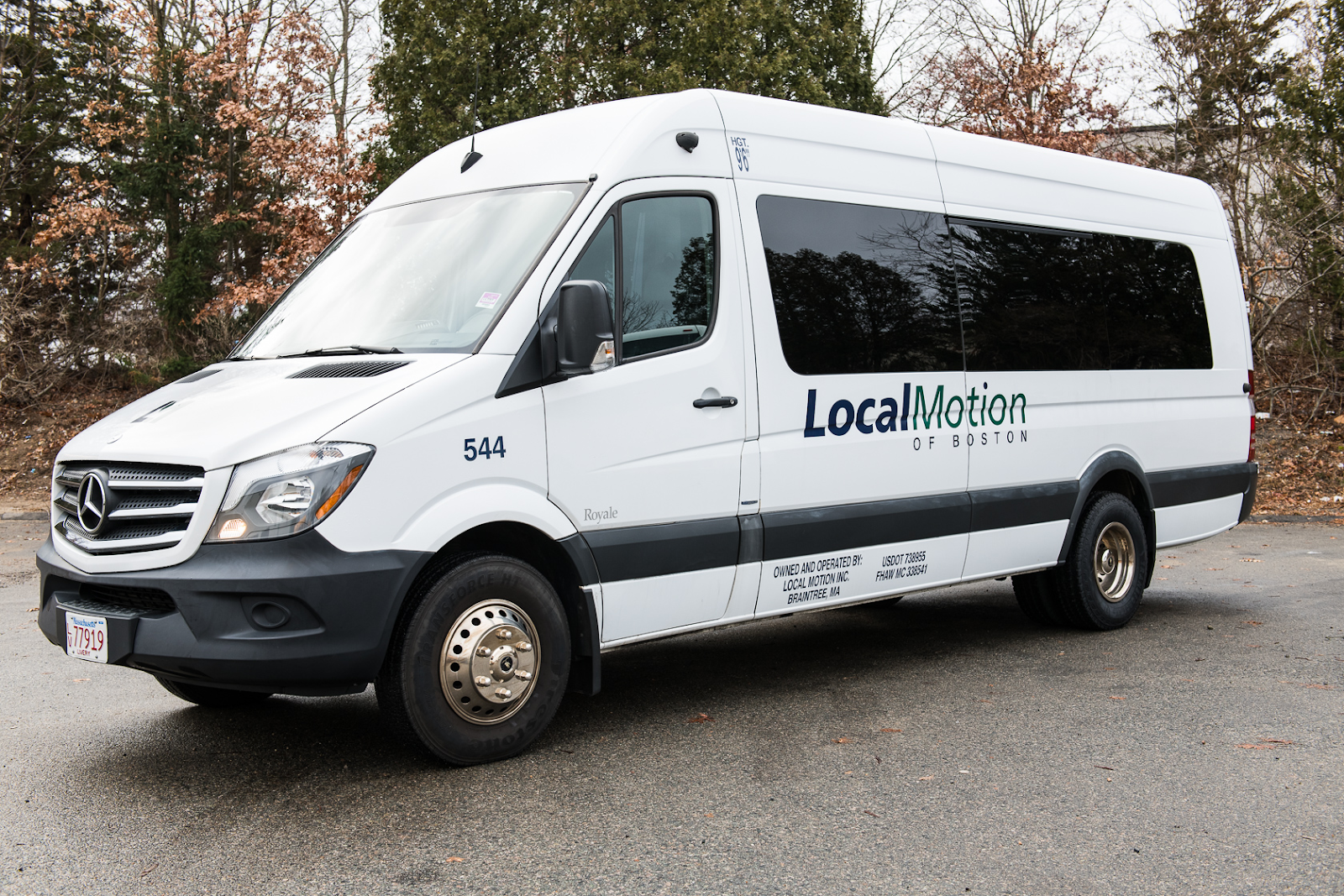 #6 Age of travelers
Age has a slightly negative influence on the choice of public transit systems and has a significant positive effect on commuters' private cars. Furthermore, passengers prioritize personal vehicles in the morning and evening peaks, considering comfort, accessibility, and other factors. 
Groups that include children, the elderly, folks with disabilities, and out-of-towners avoid public transit systems to avoid getting lost or separated between stops. Airplanes focus on passenger comfort and give extreme care to children and the elderly. The amenities available on flights are helpful when traveling with people of various age groups. Like planes, charter buses ease the hassles of groups with age groups of young and old. 
#7 Travel Time
It is better to minimize traveling time for trips with a tight schedule. In such cases, airplanes and bus rentals come handy. However, traveling from airports to destinations could be time-consuming. So charter buses seem to be a better option.
Planning for small group transportation in Boston? Contact Local Motion of Boston today!