Do you have an event coming up? Are you looking for a conveyance for everyone to pick and drop them at the location in a safe and timely manner? A charter bus rental in Boston is ideal for groups or teams to commute easily and securely with utmost convenience.
What exactly is a Charter Bus?
A charter bus, often known as a motorcoach, is a conveyance reserved for the exclusive use of a group, organization, or company. Hire a charter bus to carry your team directly to your location instead of taking a predefined bus itinerary.
What is the appearance of a charter bus?
The charter bus's big, expansive windows allow for natural daylight throughout the day and gain visibility of the outside.
Doors open beneath the windows to accommodate luggage and gear storage spaces. The transportation company's logo is usually painted on the bus's exterior. In addition, several full-sized buses have a restroom at the back of the vehicle. Overhead compartments well above seats keep personal possessions safe out of the path throughout your journey.
So, if you believe that a charter bus can meet your needs, go for a charter bus rental in Boston.
When do you need a Charter Bus?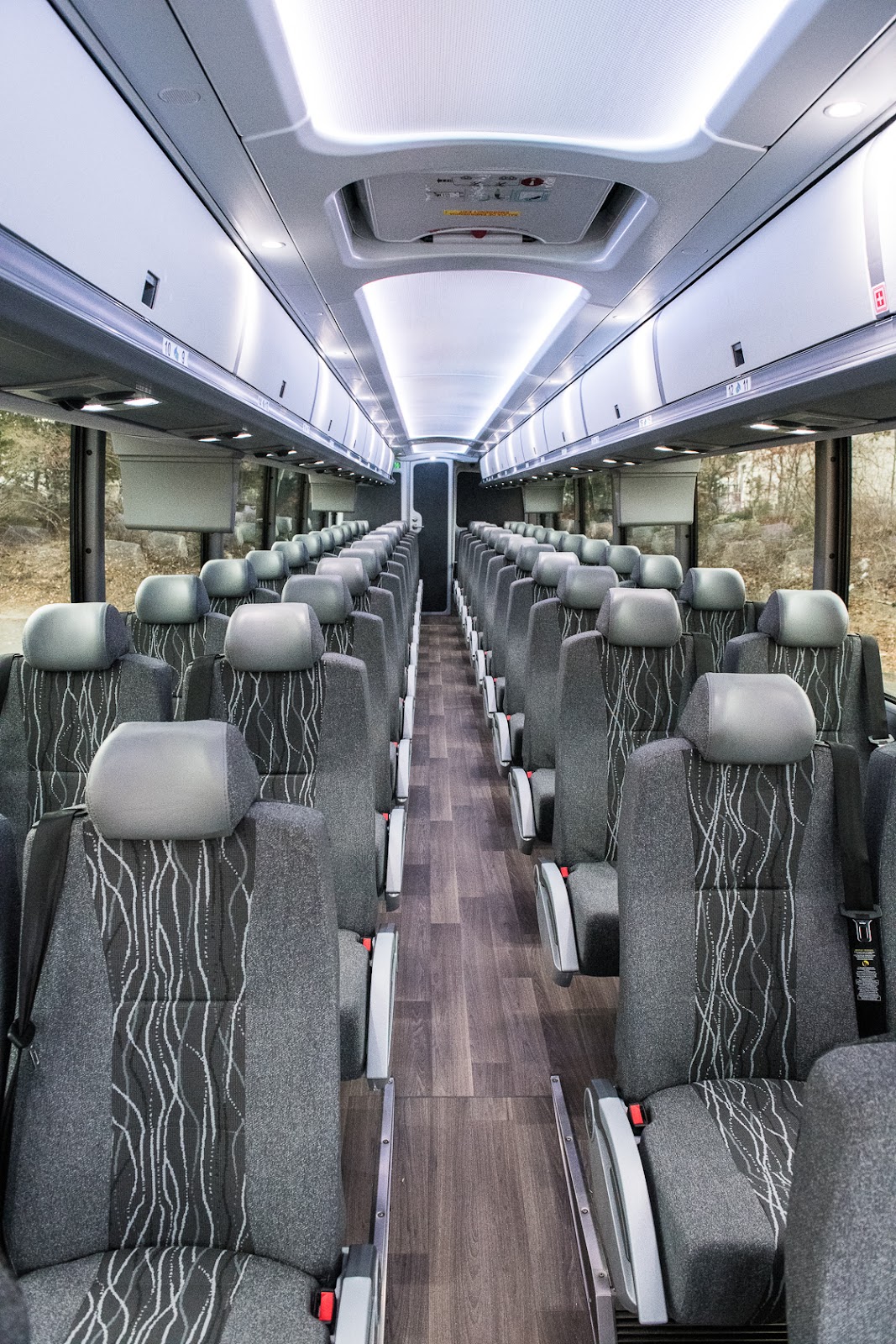 So the first step from renting a transportation mode is to understand the best choice that can accommodate your needs. Additionally, the essential factor to consider is the number of people in your team or group. Accordingly, determine the number of seats in a mini bus or a charter bus. Following that, you can rent a bus.   
Furthermore, mini buses are available in various capacities, comprising 18-, 20-, and 25-seaters. The majority of full-sized charter buses feature 56 seats.
Mini buses are typically suitable for:
Small groupings of people

Birthday celebrations and bachelorette parties 

Traveling in significant cities with congested roads
Full-sized charter buses are ideal for the following situations:
Large gatherings of people

Business conferences, school field excursions, and group tours are examples of events.

Trips over great distances

Traveling in a socially separated group
On the contrary, if you are unsure about choosing the right bus for your event, then Local Motion Of Boston will help you select the right option. We can help you with a mini bus or charter bus rental in Boston.
What amenities does a charter bus feature?
Almost all charter bus features:
Cushioned Seats

Monitors for televisions

DVD Players

A compact lavatory

Air Conditioner

Reclined Seats
Because the amenities available on buses vary depending on the brand and style, inform the reservation professional which amenities your team requires when you contact for charter bus rental in Boston.
Are there WiFi and phone chargers on charter buses?
WiFi and power ports for charging gadgets are available on most contemporary buses. If this is vital to your team, make sure to verify the accessibility of buses with WiFi and power outlets when making your reservation.
Does Charter bus allow to carry food?
Most charter buses permit food and drinks, but it's advisable to double-check your company's travel before your journey. On the other hand, if your bus company allows you to bring your food and drink onboard, ensure that your team or group doesn't leave it messy. 
Local Motion of Boston is accessible any moment to address your questions. The group will offer you the best charter bus rental in Boston at the best rental offers. Get in touch with the team today.