As with our goal of delivering and maintaining the highest standard of service, we strive to set the same benchmark in employment as well. And how do we believe in achieving that? Every day, we contend to embody our fundamental values of hard work, sincerity, knowledge, and punctuality. If you believe that you have these same qualities, then Local Motion of Boston would like you to join its team. The hunt for the best bus driver in Boston is on!
Dynamic Bus Driver in Boston is Synonymous to Dynamic Service
We hold ourselves to high standards in all we do, including recruiting the best employees to maintain our facilities and help us reach our objectives. Chiefly, our goal is to have a diverse staff with diverse skill sets that make them the ideal bus driver in Boston. 
Local Motion of Boston wishes to be a leader in the transportation sector in terms of safety and customer service. Thereupon, we are looking for competent individuals who are thorough in driving safely. Moreover, they must be aware of the regulatory standards and rules related to group transportation, including school bus transportation.
Qualities that we are Seeking
Having in-depth knowledge of the city – the routes, famous spots, green spaces of Boston – is definitely a plus point. You should be a qualified and licensed driver to become a part of our team.
Trustworthy & Motivated
Being transparent and reliable to the company and to our customers should be a quality that must be inherent in you as a driver. Focused and self-motivated individuals who can go beyond their limits for the service of our clients.
Calm & Composed
We sincerely hope that our bus drivers enjoy their work. They will, however, face tricky conditions on the road. They must possess qualities that enable them to remain cool under stress. As a result, when they face such situations, they can appropriately handle them and make sensible decisions.
A pro bus driver in Boston should be prepared to cope with a variety of situations. To enumerate, these include bad weather conditions, passenger disagreement, traffic, potential accidents, and enraged cars on the road, to mention a few.
Polite & Friendly
Our drivers symbolize our company's image. Therefore, your pleasant demeanor will make a positive impression on our clients. Consequently, they are more likely to continue choosing us over our competitors.
From the minute they board our buses, you should be able to make the passengers feel at ease and welcome. Correspondingly, passengers are more inclined to return if they had a good time on the trip. And that's exactly what we want!
Leadership Qualities
Local Motion of Boston seeks to have bus drivers who are responsible for the vehicle and all of the passengers on board. You must be aware of and should be able to adhere to all the traffic & bus transportation rules. Moreover, bus drivers must also be self-assured enough to take command and make decisions in the best interests of everyone's safety.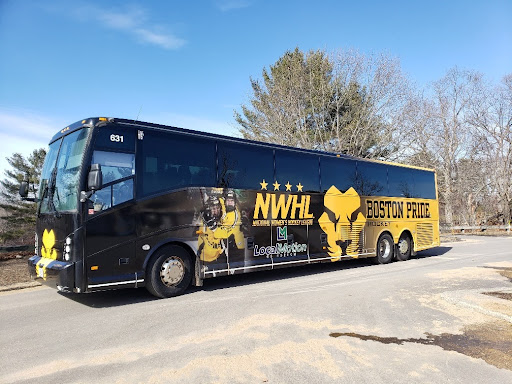 Work with Us!
Local Motion of Boston is a dynamic organization. Forthwith, we are continually aiming to achieve the highest possible standards in our fleet of vehicles and services. Certainly, we continue to establish and sustain an atmosphere in which we appreciate, challenge and encourage our bus drivers to make an extra effort.
You've come to the correct spot if you're a punctual and dedicated individual who cares about the passengers' safety. Indeed, join our team to help us move people safely and on schedule, in and around Boston.