The best way to enjoy traveling in a group is to hire a professional group transportation service. Moreover, the best group transportation options and services ensure comfort and safety. At Local Motion of Boston, we have a travel facility for any kind of group transportation need. Local Motion of Boston commits to providing an enjoyable group trip experience. Furthermore, our drivers are well-trained, experienced, and licensed.
Diverse Vehicles for Group Transportation Options
We arrange vehicles for large-scale activities of all kinds. This is to ensure that groups can travel around the city with ease. However, we also specialize in transporting groups of any size to any destination in and around Boston. Local Motion of Boston provides the best community transportation solutions with a luxury fleet of vehicles.
We always find the best vehicle for your group travel, ensuring that you have a wonderful time with us. Moreover, Local Motion of Boston will collaborate closely with you or your event planner. Consequently, this ensures that your ground transportation is professional and on time for your trip or event.
Go Extra Mile With Group Transportation Choices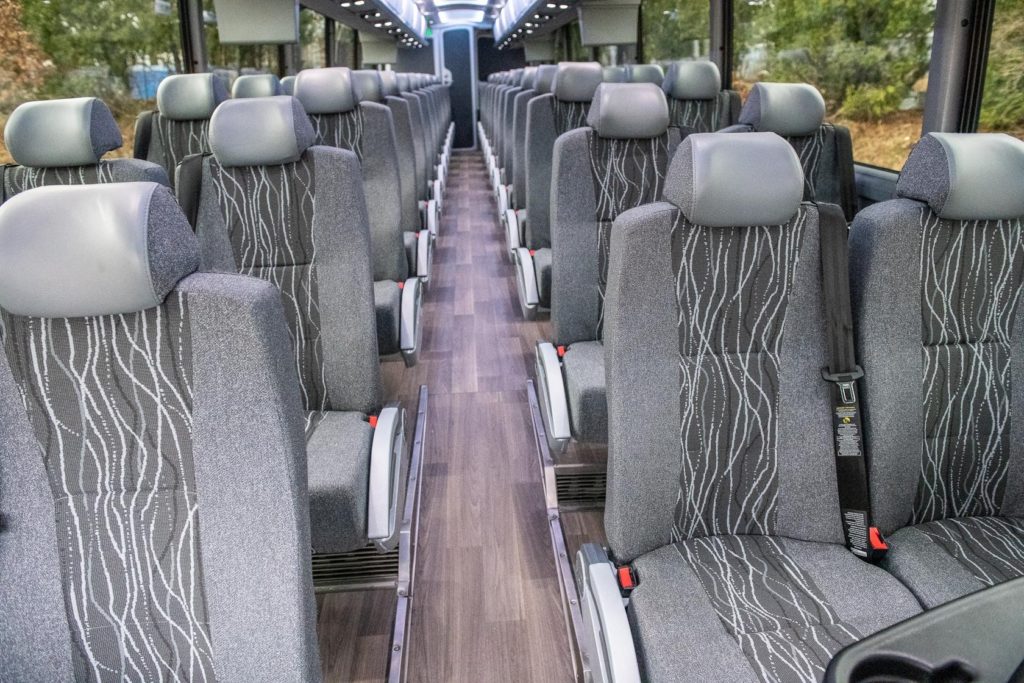 A group transportation service provider having extensive knowledge of Boston and a broad fleet of vehicles provides dependable travel experience. Explore our different group transportation alternatives to make your group journey memorable. Certainly, we'll plan your trip and tailor it to your preferences and budget so you can concentrate on other important things.
We have vans, mini-coaches, buses, and deluxe motor coaches to offer the best group transportation options and facilities. We have expertise in transporting groups of any size, from 3 to over 3,000 people.
Wedding & Celebrations
Extraordinary compassion and special attention are given to group transportation services for weddings and celebrations. Local Motion of Boston helps to make these memorable days even more remarkable. Our reservation agents are available to discuss the wedding or event schedule.
Every transportation plan is made, paying special attention to the transportation needs of the guests. Local Motion will cater to every request with exemplary service and attention to detail, regardless of the size, location, stops, or level of concierge service.
Corporate & Executive Events
Corporate transportation services take away the stress related to travel. Hence, it allows you to focus on your work or business event. Local Motion provides services for transportation to and from conferences, expos, seminars, award ceremonies, meetings, and other executive events.
We make formal reservation schedules to include all details and special requests. Local Motion is conscious of the transportation costs. Therefore, we offer multiple group transportation options based on different scales of economy. Accordingly, our clients get to stay on budget without compromising on the quality of service.
Employee Shuttles
We provide shuttle transportation services to companies as well. Our cohesive employee shuttle facilities help companies to cut down the transportation expenses. Likewise, we offer contract shuttles to/from mass transit stops, airport pick-up/drop-off, charters, and much more. Every detail regarding the movement and stops is taken care of. 
Public & Private Schools
Our group transportation options for public and private schools give utmost importance to the safety of the school kids and students. Local Motion has a large fleet of the latest model school buses having seat belts. Moreover, we offer services for schools, colleges, and universities. These include transportation choices for after-school programs, summer camps, and daily school routes.
Special Events & Field Trips
Local Motion offers group travel options for senior outings, sightseeing, sporting activities, field trips, and special events. We have buses and coaches to cater to the safety and comfort of school and college-going students. Additionally, we also provide services to adult groups needing transportation services for outings and trips in Boston.
Team Sports & Athletics
For the past 15 years, we have been providing dependable and safe student transportation to athletic games, competitions, and rallies. Additionally, we have expertise in bringing the team to the event safely and on time. Local Motion has numerous activity buses and coaches for sports and athletic teams. Furthermore, we work with school, college, and university athletic departments all over Boston.
Convenience, comfort, safety, and timelines are the top priorities of any group travel service. Above all, Local Motion assures all of these with our best group transportation options.