Your upcoming group trip is on the way! Have you thought about the transportation from location to destination with safety and punctuality?
Hiring a charter bus is the best way to make the journey memorable and safe in a city like Boston!
Let us look at 10 things that you should know before hiring a charter bus company.
1. Determine if a charter coach is right for your needs.
For groups such as sporting clubs that require large storage for their equipment, a charter bus rental is an ideal alternative to crowded carpools.
Large companies who require transportation for off-site training and team-building activities, conferences, corporate social gatherings could also benefit from a charter bus rental.
Even groups planning private occasions such as birthday parties and weddings with a lengthy list of guests should think about hiring a charter bus to ease the process of arriving and leaving.
2. How much does it cost to rent a charter bus?
The charges depend on how long you plan the journey. If the journey is a shorter one, you will be charged on the basis of miles covered during the journey. In case of a longer journey, the charter bus rental services will charge you on the basis of days.
3. How to rent a charter bus?
Before hiring a charter bus service, make sure that you have a list of the following details ready with you.
Location of the pick-up and destination point

Number of people in the group

The date and time of the beginning and end of the journey

Any differently-abled person in the group

Anyone you plan to pick on the way

Which amenity of the bus seems vital for your journey?
4. Alcohol inside the bus:
Check with the bus service operator if they allow you alcohol inside the bus. Most probably, the charter bus services demand a security deposit of a certain amount to compensate for the loss of the bus property if any group members have had a little too much of it.
5. Advantages of Charter bus service over other modes of transport: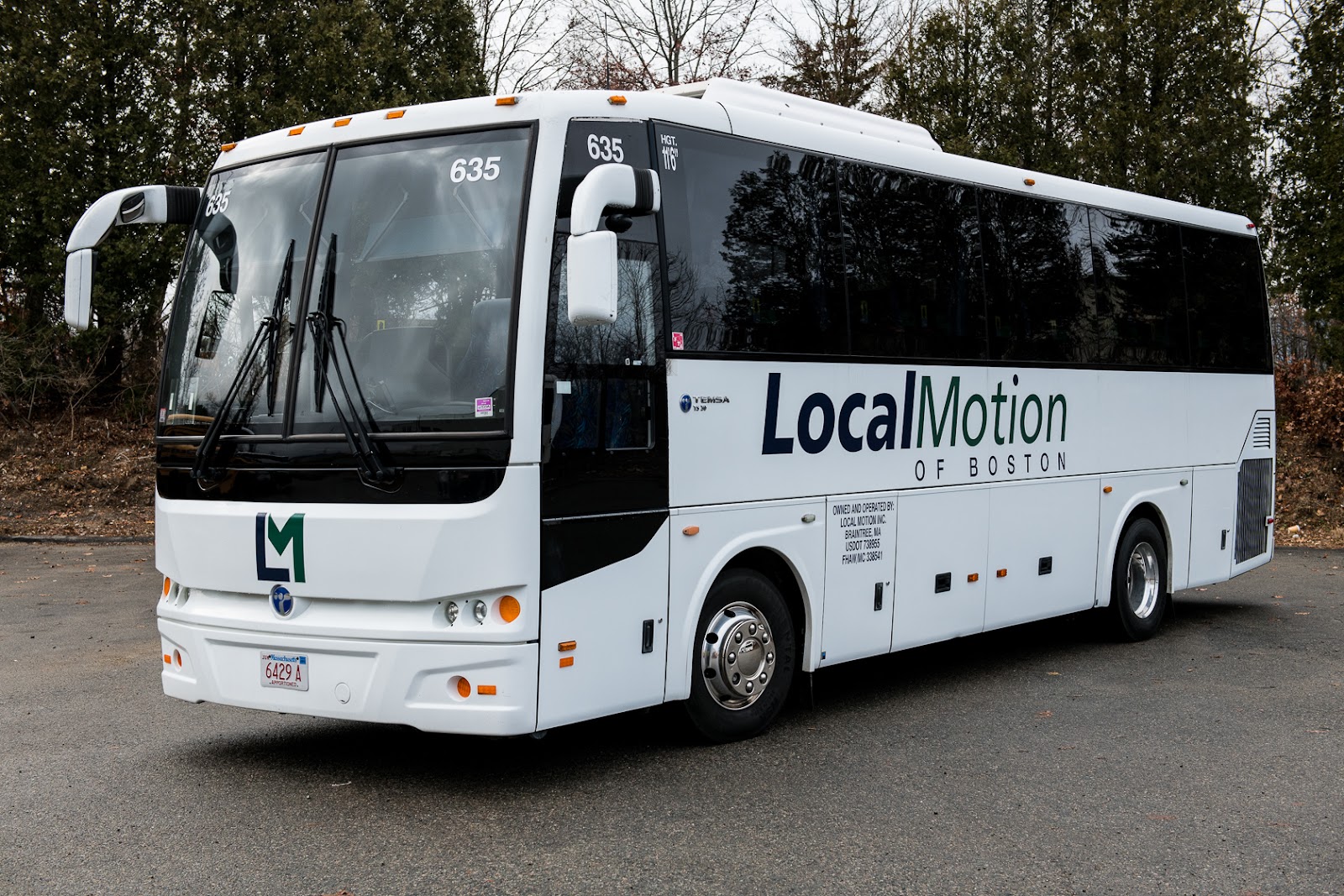 Some of the options for transportation could include pooling a car or booking flight tickets. However, hiring a charter bus company for such events could look cost-effective, and it will make sure that the group is traveling together. You cannot have this level of service with flights or other modes of transportation as the tickets which make the bookings depend on the availability of seats.
6. What do you know about the company's safety records?
If you are entrusting your security to a bus company, it is important to ensure that they are committed to security for their passengers. Find out about their safety track record and whether they've been involved in any accidents during their time of operation. Also, inquire about their safety training and what testing they offer their employees so that you can determine how seriously they treat their work.
7. What hours of service are included each day?
Drivers are only able to drive for an amount of time before they get exhausted. They also require some time to relax between shifts before starting work. Find out how many hours the day drivers can work. This will help you determine your schedule and help allow for a longer trip and tour more effectively.  
8. What are the procedures to follow in the event of bus failures?
In case the bus fails, you need to know the backup plan the company has in order to help you reach the destination in time. During an accident, you should find out whether the service has extra vehicles to move you quickly.
9. Who will drive on the bus charter?
Every Charter Bus rental includes the services of an experienced driver who has an active CDL license, a clean background check, and a good drug test. Mostly, the charter bus rental companies do not allow individuals to drive the bus themselves.
10. How is the charter bus parking done?
Certain cities are more accommodating to charter buses than other cities. Cities such as Orlando and Washington, D.C. house an abundance of charter buses every day, meaning you can easily find parking spaces. Other cities might have strict rules regarding charter buses that travel in specific regions, like numerous historic districts across Boston, the Garden District of New Orleans, and Lower Manhattan in NYC.    
Why choose Local Motion of Boston?
Local Motion of Boston provides you with the best transportation service in Boston. You can choose from charter buses, school vans, minivans, and deluxe motor coaches.
Hire this charter bus company to make the best out of your upcoming journey with your colleagues and friends! Contact the team today for further details.