The Complete Guide to Wedding Vendors in New England
      Lakeview Pavilion (Foxborough)
      Blue Hill Country Club (Canton)
Looking to tie the knot in New England? If so, you may be wondering where you can find the best wedding vendors for your big day. 
From florists to bakers to DJs, we've done the research, so you don't have to! We've found plenty of the most highly-rated wedding vendors in New England and listed them here, including the cities they serve and their contact information. 
Use this guide as your one-stop shop to plan your dream wedding in New England.
Decorations & Flowers
Even though you don't want large arrangements, you can never call a wedding decoration ever complete without bouquets, floral arrangements, and bridesmaid petals. Thus, florists can take your concept and recommend bouquets you've ever thought of, as well as know market costs for various blossoms and assist you with budgeting.
However, here is a list of all Decorations and Florist Vendors who can make your big day special!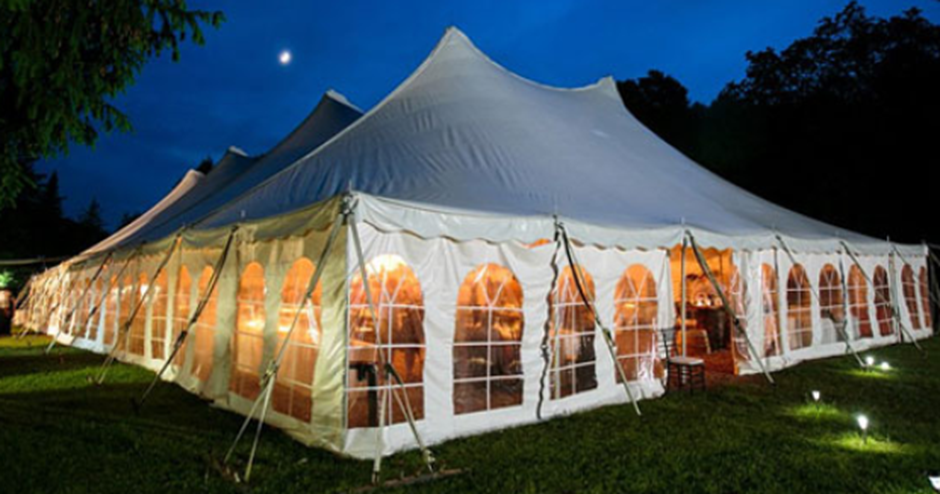 All In One Entertainment has everything you'll require to organize your wedding. The goal is to create a wedding ambiance that will sweep the competitors out of the water and make you feel like everyone will be talking about it!
The company is a team of event planners who supply everything you need and bring fresh, never-before-seen ideas and solutions!

Chelly & CO is a team of full-service decoration and party vendors who can help you set up your entire venue. Moreover, they can help serve your guests and offer baking services, video production, and seasonal wedding décor.
In addition, they can help you design excellent custom signs and capture your beautiful moments with the help of their professional team of picture video production. 

The Sweetbay Shop is a local florist shop in Wakefield, MA. They are renowned florists who create unique flower bouquets and deliver fresh flowers. Likewise, the owners have fantastic taste and can offer you the unique decoration ideas you were looking for.
So, if you are looking for something unusual and unique, you will get presented with the best ideas here. They are skillful and creative flower artists. Moreover, their extraordinary ideas and high-quality flowers and decorations surely amaze people.
Boston Flower Market is a full-service floral and garden business that sells classic and antique furnishings and home décor. Further, they take pleasure in providing excellent customer service and are happy to answer any queries you may have.
They have a large selection of unusual and gorgeous antiques and home furniture. Thus, they do not limit their stock to a single style. As a result, they give you a more extensive selection of goods to choose from.
In addition, they provide a wide selection of silk flower stems for each season, as well as silk décorations and potted plants. Floral design and centerpieces are their specialties, and they collaborate with you to ensure that the layout is what you desire.
Beauty
Besides the venue, the décor, the atmosphere, and the bride's gowns, the bride's makeup receives a lot of attention. Certainly, it's what completes the look of the bride's dress. As a result, bridal makeup must be flawless, stunning, but modestly and aesthetically beautiful.
Here is a list of beauty studios for your wedding eve.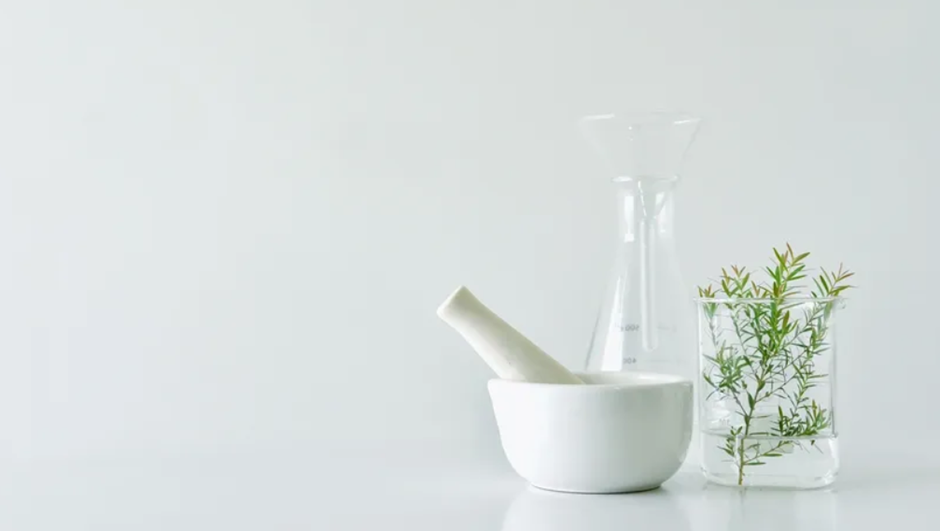 April has over 15 years of expertise as a Board-Certified Master Esthetician. She earned her bachelor's degree in aesthetics and makeup artistry from The Elizabeth Grady School of Esthetics and Make-Up Artistry.
Also, she learned the foundations and fundamentals of skincare.
Additionally, she has researched many skin conditions, including skin cancer, teenage and adult breakouts, rosacea, and far more. Her beauty services are excellent. So, if you are willing to look gorgeous on your big day, check out her beauty services. 

This is a full-service beauty salon where you can expect high-quality beauty services from hair, waxing, keratin to beautiful, subtle, and glam wedding looks.
You can check out some of their beautiful brides on their portfolio and social media pages. The makeup and hairdo are excellent and perfect.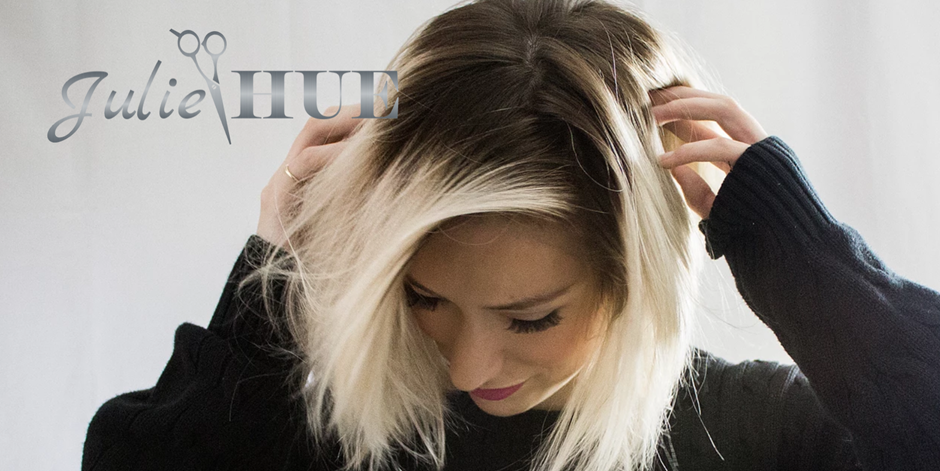 JulieHUE is constantly one step superior in the current hair and beauty concepts. For instance, the team here offers a broad array of treatments to meet your specific hair requirements. So, if you are willing to undergo a hair treatment to treat your hair before your wedding, head on to JulieHue.
Glo is a cutting-edge tanning facility with four individual suites. Each suite has a contemporary design, a sizable changing space, and the most up-to-date tanning technology. Moreover, Glo has a wide range of goods and services to help you attain the golden radiance you seek for your wedding day.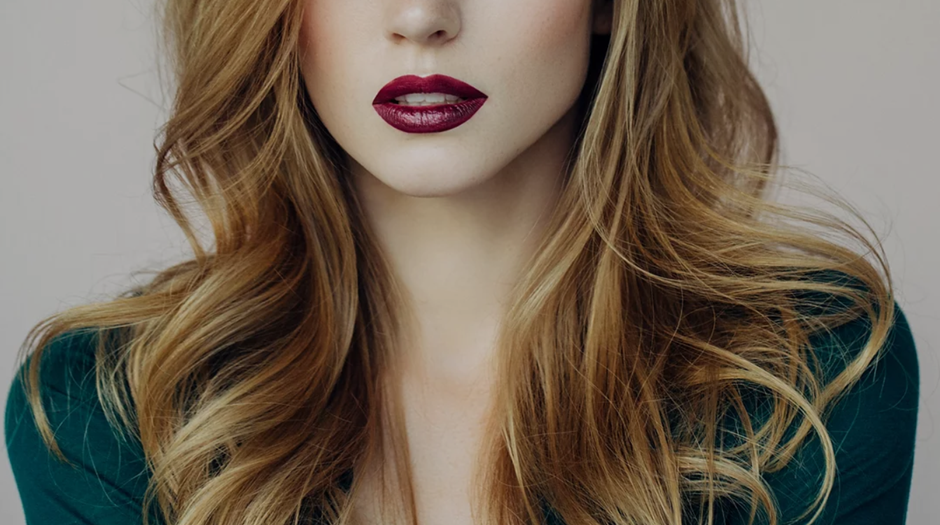 There's something for everyone, from superstars like Marcia Cross, Pamela Anderson, and others to Senator Elizabeth Warren and Scott Brown. Studio 28 has interacted with numerous people, and they offer makeup applications and on-site makeovers to personalized makeup courses.
Thus, for them, there is no such thing as a little event. Studio 28 will enhance your natural beauty to feel beautiful and confident in any situation. So, include this beauty studio in your list.
Music
Music has the power to transform a ceremony, create the tone, evoke emotions, and make guests dance. In this way, your wedding amusement may also help set the tone for the rest of the event. Also, it will make it an unforgettable memory for all of your guests. While weddings are about two individuals, it's also crucial to think about your attendees.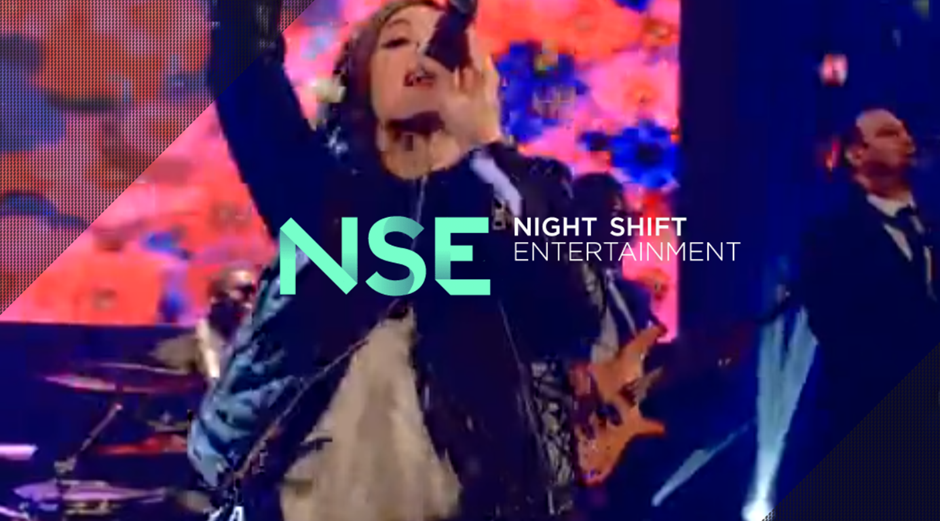 In Boston's Copley Square, Night Shift Entertainment is conveniently placed. The business was launched over two decades ago. Likewise, it is built on the popularity of the wedding industry's most well-known band. They provide dependable, high-quality, high-energy musicians for unique wedding receptions and business occasions.
Their team of world-class performers and professional event planners will assist you in throwing the most exciting wedding party. Certainly, they are one of the top music wedding vendors in New England.
Winiker Music, based in Boston, Massachusetts, is a prominent Boston jazz band and New England's renowned wedding music provider. Bo Winiker and his group are performing at various events and parties across New England.
No matter the size of the event, he delivers his magnetic energy to every show!
Caterers
Planning to have the best cuisine and a range of exciting dishes at your wedding? Let us look at some of the most prominent caterers across New England.
Infuse Catering & Events
Infuse Catering & Events is a Woburn, Massachusetts-based wedding catering business. The restaurant is only a 30-minute drive from downtown Boston. But, it takes pride in creating unique cuisine for individuals commemorating special occasions within the city.
Simply Elegant Catering
Simply Elegant Catering, Inc, based in Haverhill, Massachusetts, is a comprehensive wedding catering service. Salvatore Ambra founded this firm in 1993. But, it rapidly became known for its great cuisine, outstanding quality, and ability to meet expectations.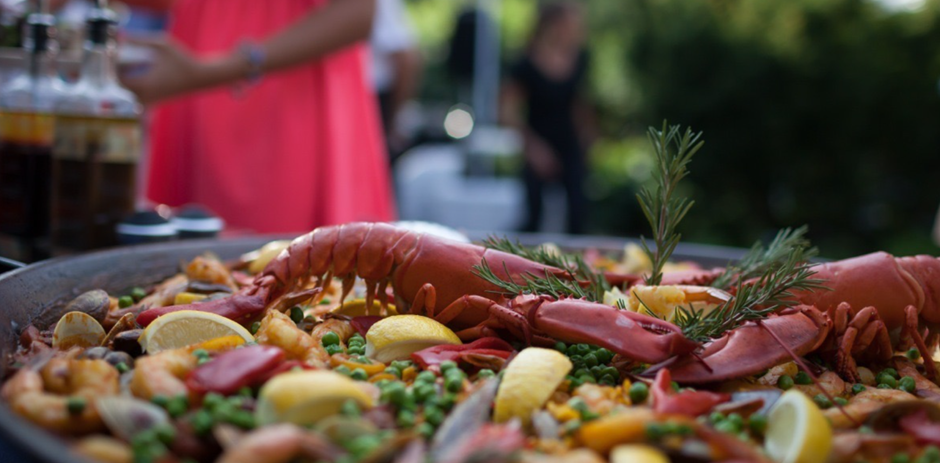 Sensational Paella Catering is a Medford, Massachusetts-based professional caterer specializing in real paella and several Spanish culinary pleasures. Moreover, their chefs offer a one-of-a-kind, amusing, and amazing experience by preparing delectable dishes on actual paella grills in an outdoor grill.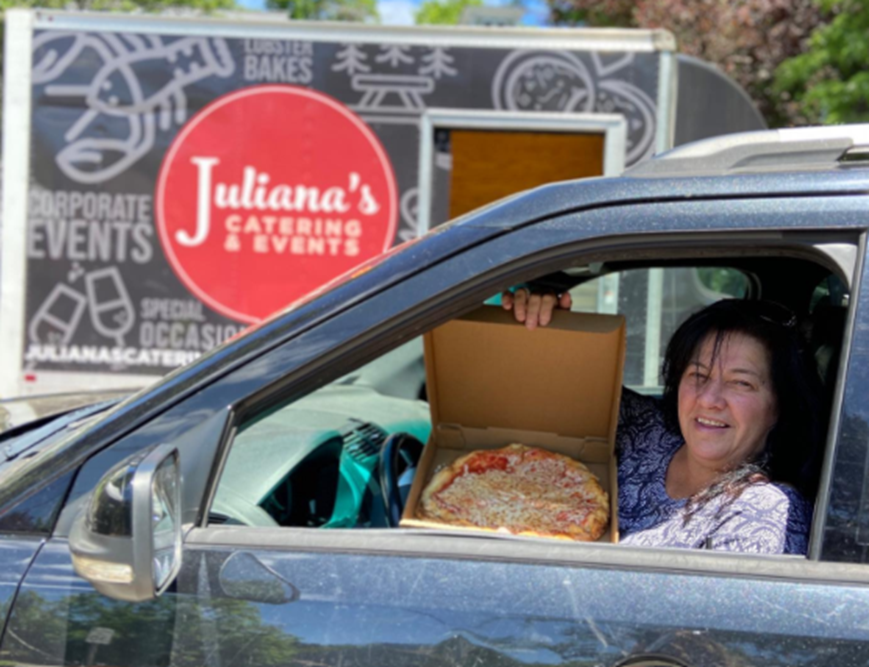 In Sudbury, Massachusetts, Juliana's Catering specializes in customized catering and event development and scheduling. Choose between holding your wedding ceremony at a set site or at one of five unique venues linked with this catering business if you live in the greater Boston area. Enjoy delectable cuisine as well as full-service catering, organizing, and managing. Juliana's Catering also offers a variety of additional services, including tasting.    

Little Trc is an Easthampton, Massachusetts-based wedding catering company. Alex Kemper and Katrina Pierson run this mobile food truck. They serve delectable meals for Valentine's Day celebrations and weddings too. This team believes in leaving a lasting impact on you and your dear ones, offering a varied menu of Southeast Asian-inspired dishes. Thus, Little Trc has many meals and appetizers for you and your guests to savor on your special day.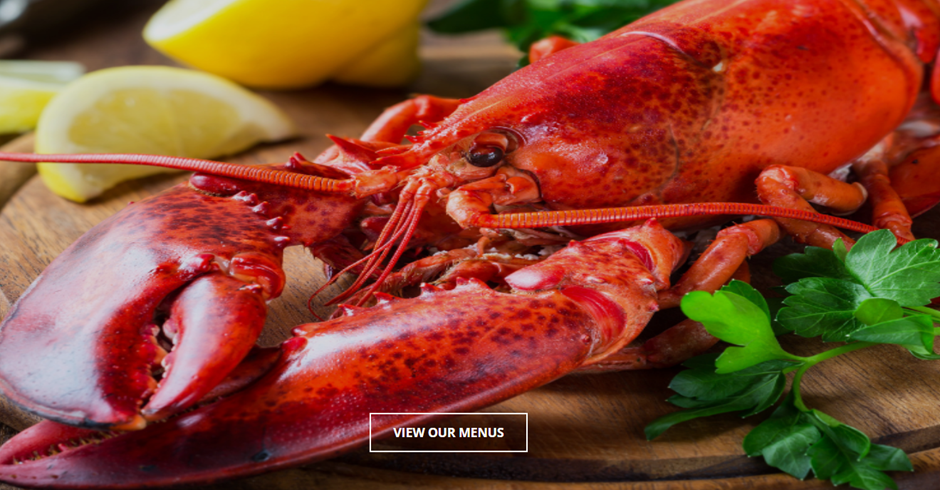 In Ipswich, Massachusetts, the Ipswich Clambake Company caters for weddings and other occasions. Across Massachusetts and New Hampshire, the catering firm supplies fresh, local seafood for unique picnics, clambakes, Barbeques, and weddings.
The Ipswich Clambake Company can serve in your garden, at the shore, or one of their numerous recommended locations. The catering firm offers 11 different meal options as well as personalized menus.     

Montilios is a bakery and catering business based in Brockton, Massachusetts. This bakery specializes in various French and Italian delicacies. In addition, you can try their wedding cakes, wood-fired pizzas, and other items. The business, which the Montilio family founded, has been servicing locations all over Massachusetts for over 70 years. Also, couples can order a personalized wedding cake with the help of the company's baking staff.
Photographers
Wedding photographs are crucial since they are the most effective way to preserve your wedding memories. It's not just about clothes and cake, but also about people and feelings. These are concrete proof of how wonderful your wedding day was and how delighted your families and friends seemed.
Here are some of the best photography wedding vendors in New England.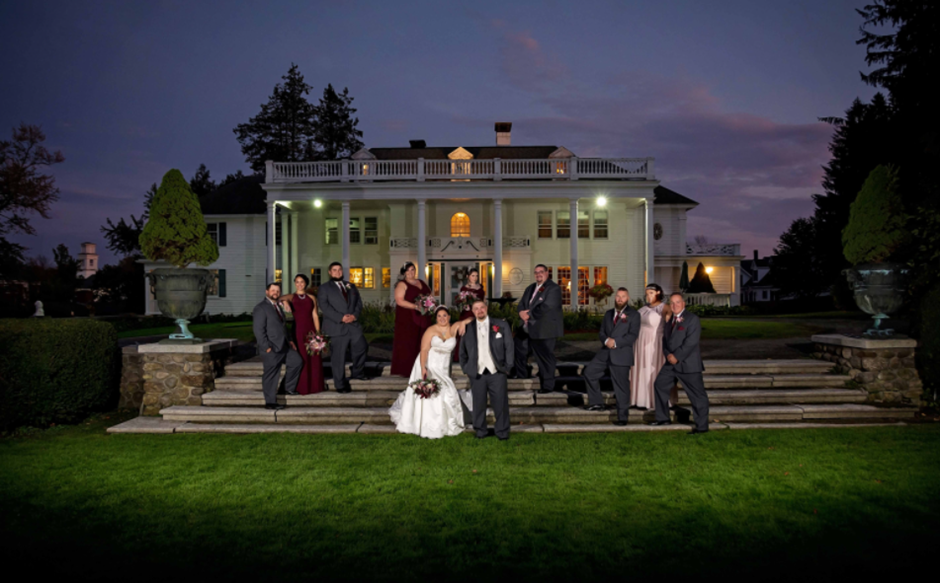 In Chicopee, Massachusetts, and the nearby region, Lemelin Photography creates photographs from weddings and other significant occasions. The proud proprietor and expert photographer behind this company is Ron Lemelin.     
Paul Blackmore Photography is a South Chatham, Massachusetts-based wedding photographer. He has a great desire to create colorful, sharp, and stunning photos for his clientele.
Clients come first in his business, and their goals and desires are constantly at the front in whatever they do. He enjoys photographing weddings and the happy couples who attend them. Don't be afraid to contact Paul Blackmore right now!
Photo Booth
Give your guests the gift of recollections and photo booth enjoyment from the day. These memories are something that they may remember in the coming years. The photo booth will ensure that neither of your wedding guests is boring. It will excite their interest, and a few excursions to this booth will allow them to enjoy the celebration fully.      
The Magic Mirror of New England offers the latest in Photo Booth technology with a state of the art Mirror Photo Booth!  Offering 3, 4 or 5 hours and each booking is customized for each individual wedding.  Beautiful animations appear on the screen, take 3 photos and then compliment you and your guests!  All of the animations can be customized including the touch to start screen to have the Bride and Grooms photo! Each booking offers unlimited prints with a customized high quality 4 X 6 photo overlay personalized to compliment your wedding. Many clients add the memory book which offers an extra copy of every picture taken that evening that is managed by the attendant and put into a book that each guest signs and at the end of the night the Bride and Groom get to take home!   After your Wedding all the images individually are sent via digital download for each booking. Let them entertain you and your guests for your special day while giving each of your guests something special to take home to remember your special day! Headquartered in Merrimack NH, and servicing all NH, MA, ME and VT! For any additional questions call us at 978-225-0122.
Venues

Nothing beats walking into your wedding venue and knowing you've picked the most gorgeous, unforgettable location for you and your partner to tie the knot.
Here are some of the wedding vendors in New England: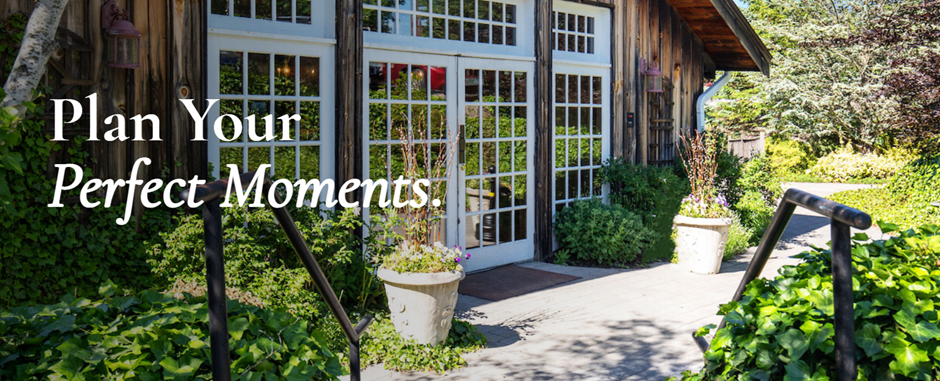 The Red Lion Inn's blend of historical and contemporary vintage enhances every couple's style. The selection of places will amaze you. From a huge barn to small dining areas, each showing individuality. You will find an abundance of comfort in their styles while transforming inspiring moments into memorable memories.
The seasoned event planners will provide you with unrivaled service. Moreover, they will assist you in creating a once-in-a-lifetime event.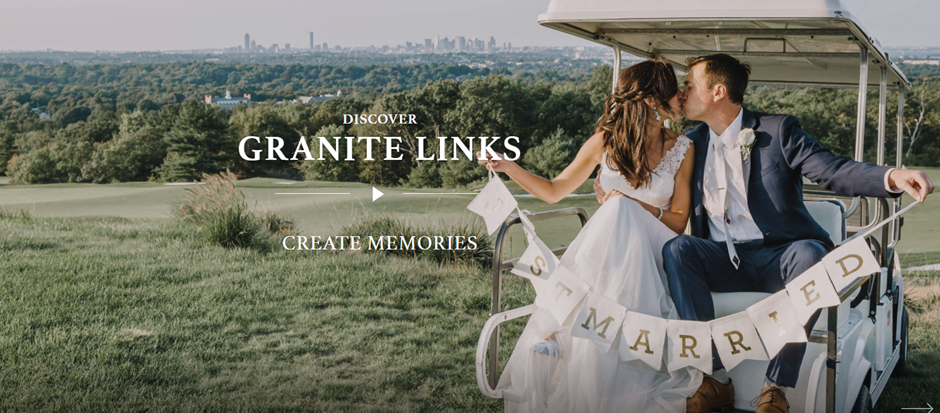 Granite Links is the finest destination for weddings and special parties. They offer you beautiful landscapes of the Boston skyline, excellent service, and outstanding cuisine.
The place offers impeccable service, delicious food, and an unrivaled view. Every encounter with their team is dedicated to making your experience incredibly special. As a result, you are surely going to have a wedding that everyone will remember.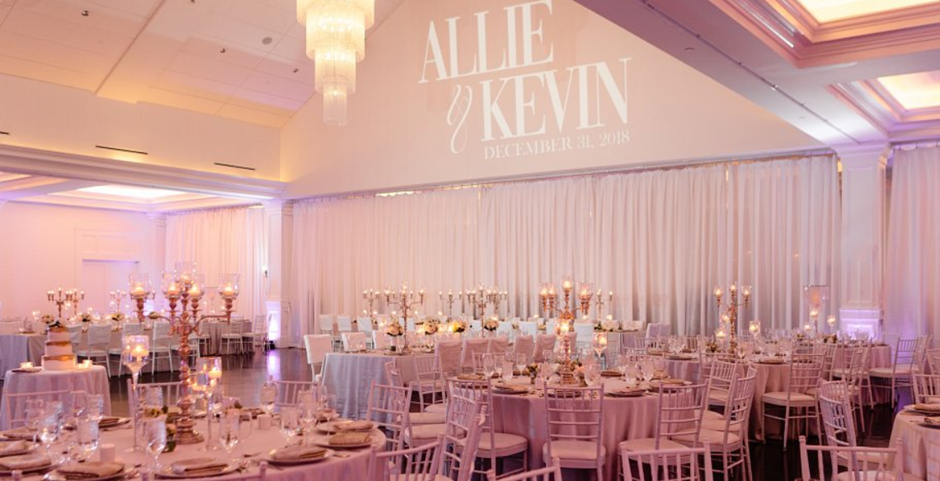 Lakeview Pavilion will make the perfect wedding a reality with its impeccable service and amazing precision. Everything, from the gorgeous settings to the magnificent décor to the delectable cuisine, will stun you and evoke romantic recollections.
Lakeview Pavilion offers impressive peace in any season with nature, water vistas, and forests all about. You will find two stunning and distinctive ballrooms at the new site – The Lakeview Ballroom and Lakeside Ballroom. Each provides the exact environment you've always thought of.

The Mansion at Glen Magna Farms has been characterized as "as close to heaven as one can go on this earth," with a land of eleven acres. Route 1 and 95 are less than a mile away, and the venue is great for weddings.
A tented wedding at Glen Magna Farms can host up to 200 people. The award-winning setting is made up of classical gardens with colorful perennials, annuals, shrubs, and forests.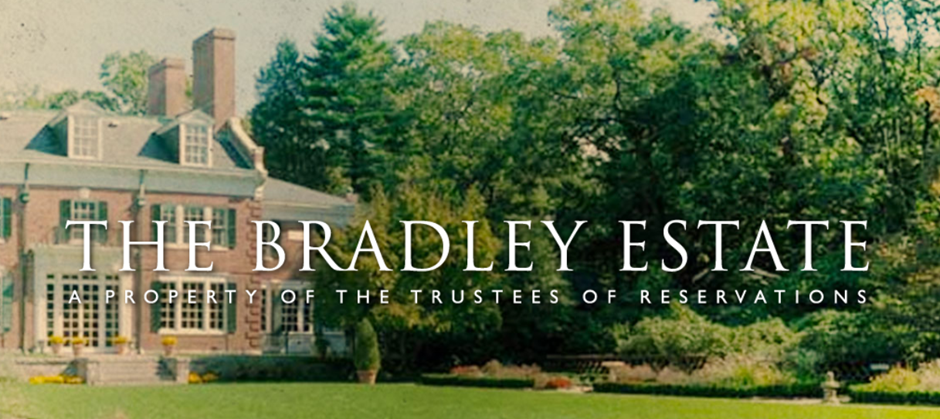 Every window in the Bradley Estate has a lovely view of the trees, gardens, and meadows. The balcony is available for cocktail hour. Further, the entire first floor is available for your dining and entertainment reception. The bridal couple and their guests can use a private dressing room on the second floor.
On selected dates, the wedding can accommodate up to 80 guests.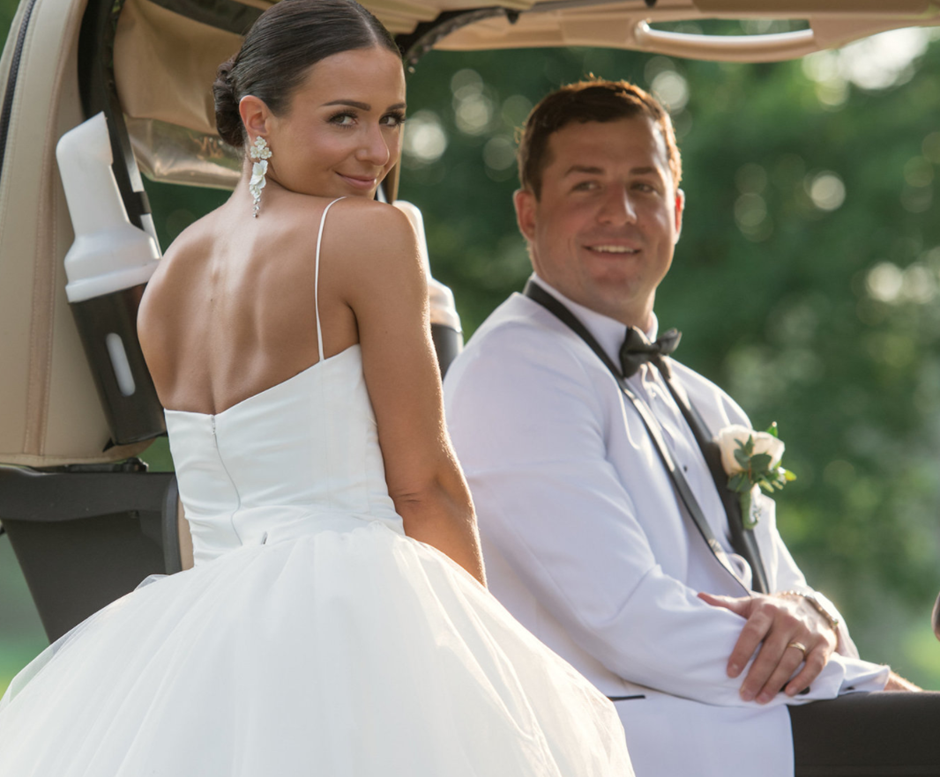 Your wedding ceremony will be held in a peaceful and gorgeous spot enveloped by rolling grasslands, thick forests, and aromatic flowers. Blue Hill Country Club's committed team is pleased to welcome you and your guests to their exquisite estates to commemorate your wedding. It is possible to hold events for up to 350 people.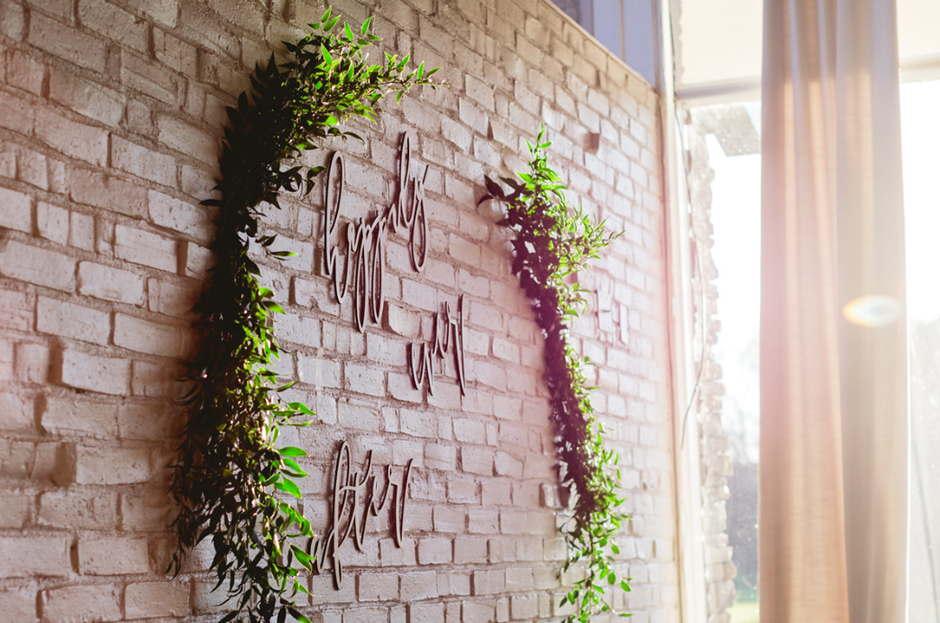 The Cape Club of Sharon takes pride in providing a welcoming atmosphere with modern conveniences. It is a lovely, enchanted environment. It is beautifully nestled amid a verdant and scenic 200-acre golf course. The recently restored ballroom has a majestic cathedral ceiling, magnificent chandeliers, and a huge dance floor.
The place offers you a formal tasting and then tailors a cuisine particularly for you. Its cuisine is considered to be among the best in New England.
Their team of seasoned experts collaborates with you in every aspect. They ensure that your special day is everything you've imagined. Also, both Boston and Providence are about 25 minutes away from the Cape Club of Sharon. To as few as 60 or as many as 270 people, they might host an indoor or outdoor wedding and celebration, according to your requirements.
Transportation
You, your wedding ceremony, and your guests must arrive on time for the ceremony.
Want to have a sizable wedding party?
Wish to have to retain everyone together for photographs?
If yes, then arriving on schedule at the cathedral or venue and other necessities, transportation is a must.
Here is a list of the top transportation wedding vendors in New England.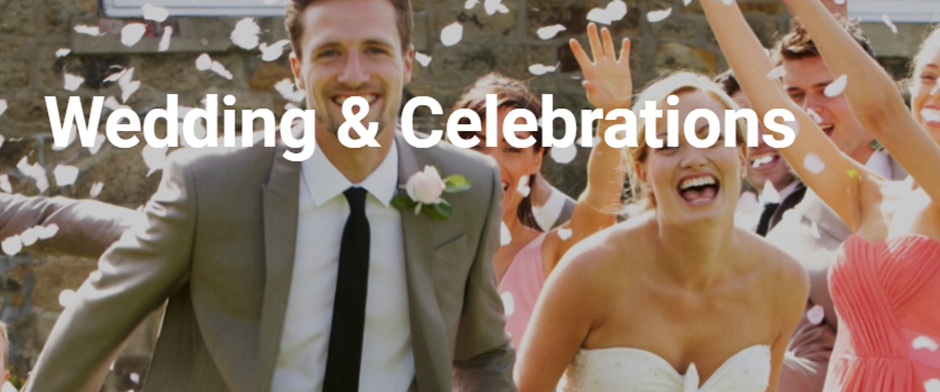 Local Motion is ready to assist you with your wedding transportation. They can accommodate all of your group transportation needs for your special occasion. Local Motion of Boston provides exceptional focus and support to each event of your wedding.
Moreover, the smart team working at Local Motion will adapt to every requirement with great care and precision. So, irrespective of your party size, goal, destinations, stop, or booking level, they ensure that your day is as spectacular as feasible.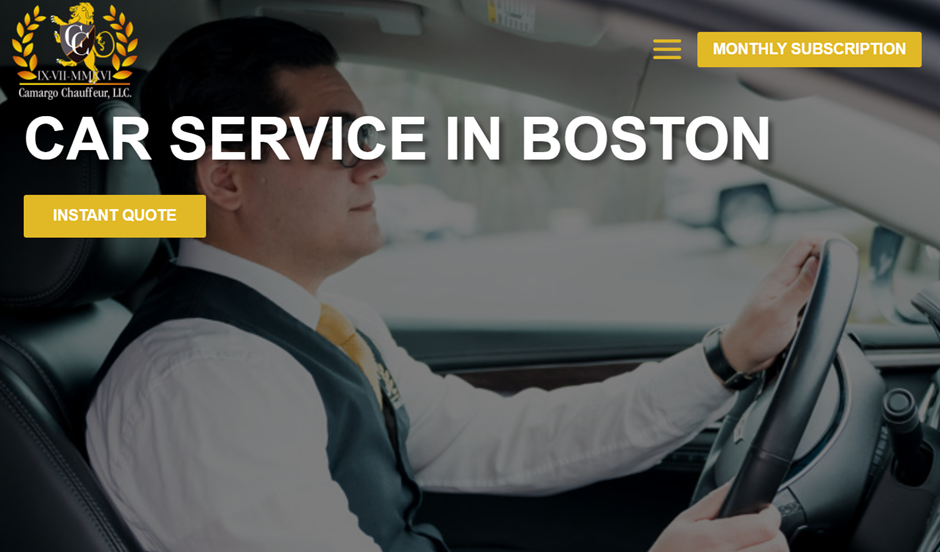 Camargo Chauffeur is Boston's Leading Private Car Service. They offer Luxury Sedans, Luxury SUVs, and Limousine delivery to consumers. So, if you are seeking skilled and professional drivers in the Boston area, this is the place you would go to. 
The organization has chosen personnel familiar with the area. That brings its clients to their intended destination without hassle.
Relax knowing that you and your visitors won't be worried about getting from one spot to another. The team of Boston Trolly tours is here to transport everybody at once or in different shuttles. So, you can concentrate on the most precious day of your life.
The private trolley trips across Boston offer a thrilling and unforgettable experience. It would only add to the romance of your wedding day!
New England weddings offer a stunning unbeatable nature backdrop. While planning for your New England nuptials, you are sure to enjoy breathtaking landscapes. Each can create awe-striking newlywed photos. And, most importantly, you can celebrate the future with your spouse and with family and friends. Your New England wedding will be amazing when you customize the arrangements from the wedding vendors uniquely according to your choice!