You have just planned a major event – a corporate meeting, perhaps, of executives and partners of multiple firms. Or it is a wedding with guests from all over the state. One issue you are constantly faced with is how to transport all of them to the venue/venues of various programs and events.
Your guests will no doubt be delighted to have a sleek bus with every amenity onboard waiting to take them to the venue. But there are many other benefits to hiring a charter bus company for your events too. Let's discuss these in some detail:
#1 Charter buses are comfortable and come with great facilities.
The fleet of buses that a charter bus company owns and maintains are all top-of-the-line models with numerous facilities and amenities onboard for the passengers. Your guests will truly love being on a charter bus as compared to any other means of transport.
#2 Makes people feel really special and cared for.
Hiring a charter bus from a company for the guests of your event is showing them that you truly care for their comfort and safety. It is a great gesture that shows how special your guests are for you. Just ask anyone – they will all say that a charter bus is great for moving around town as compared to a car or a cab.
#3 It is safe to hire charter buses.
Charter buses are usually operated by companies that own and maintain them. They are professionally managed, with drivers who are experienced and know their cities well. Like any other major city, Boston also faces issues of traffic. But with a charter bus, the guests for your event are in safe hands.
#4 Charter Buses are Really Affordable and Inexpensive for Groups.
Hiring a charter bus might be an expensive affair, but when you factor in the large number of people who are to attend your event, it makes good economic sense to just hire a charter bus company that will arrange for a bus to transport your guests to the event. The overall expenditure undertaken is all worth it when you consider the benefits and comfort levels of your guests.
#5 Riding a Charter Bus is More Flexible and Less Stressful.
When the guests to your event have a charter bus at their service, it is more personalized and flexible for them. The bus can pick them up and drop them at the place of their residence and the venue, respectively. There is no need for anyone to take any special efforts to look for options of transportation, hence less stress too.
#6 It's Great for the Environment
A large number of people in one bus as opposed to everyone coming individually by their own car or taxi – obviously, the former is a great way of reducing pollution levels and increasing transport efficiency.
#7 Great for Team Spirit and Socializing
People who travel together in comfort and luxury feel more like opening up to each other and bonding. This increases team spirit and a sense of belonging.
#8 Charter Buses are Versatile.
Once you have hired a charter bus company for your event, it will take care of all guests and all their varied needs. This is a one-size-fits-all kind of solution.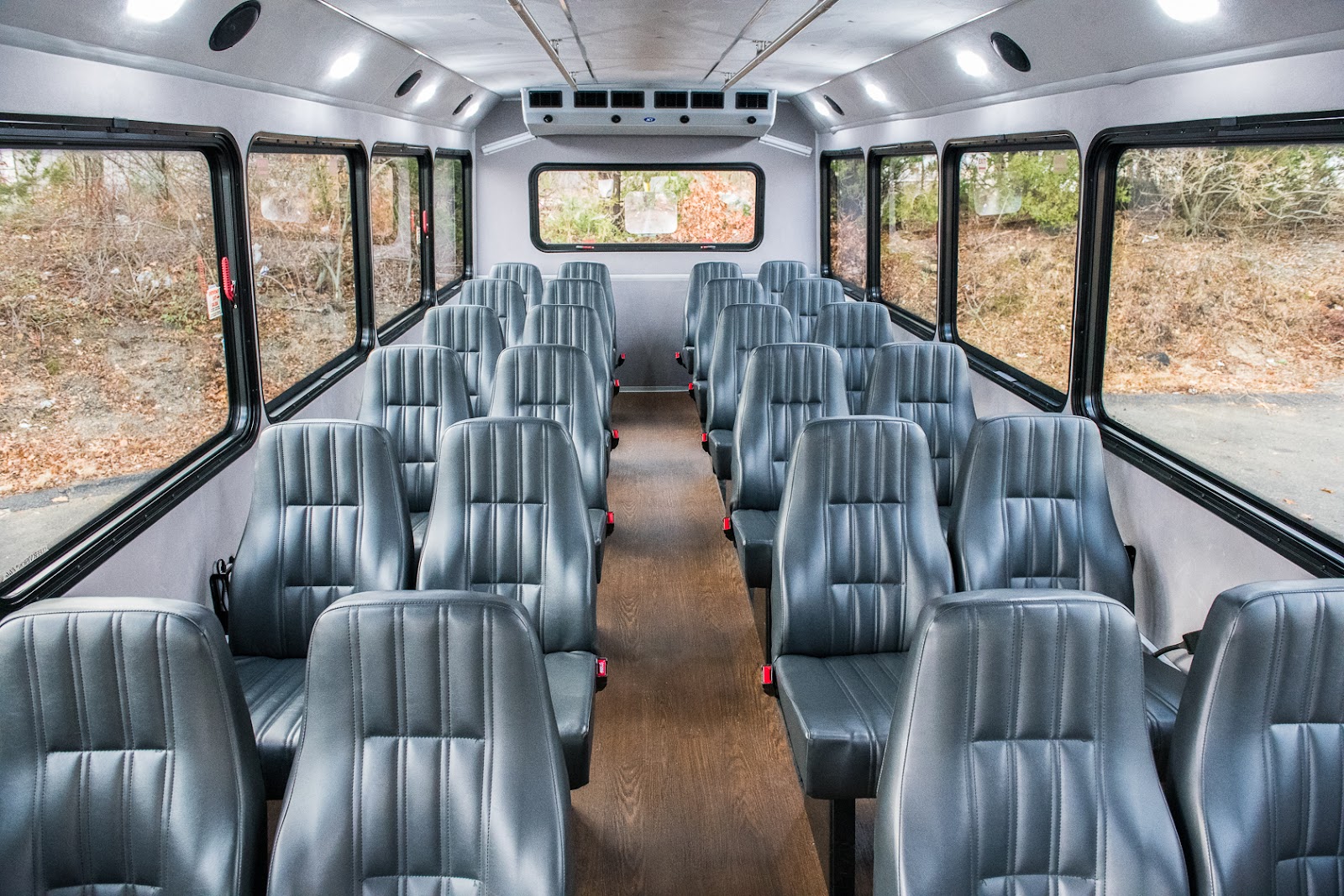 #9 Charter Buses are Punctual.
Everyone using a charter bus hired by a company can arrive on time at the venue of the event. There is no question of delays as this is a professional and reliable service.
#10 Individuals Can Travel at Their Own Convenience
When you hire a charter bus company for your event, the individuals participating in it – the guests – can use the charter bus when they want to, as they want to. The bus arrives at their convenience and not vice versa.
#11 Easier Coordination of Group Events.
You must be aware that some events require multiple venues. Arranging individual transportation for each and every single guest to these venues can be quite a headache. Having one bus that accommodates multiple guests and can easily ferry them across venues is extremely convenient for both the organizers as well as the participating individuals themselves.
#12 You Have A Choice of Capacity.
A charter bus company that you hire for your event will usually provide you options on the size of the bus – whether you want the larger models or a medium-sized one. Thus, you can choose according to your guest list and avoid unnecessary expenditure.
#13 Charter Buses Come with Storage.
For your guests that have traveled across cities, counties, or even states, maybe, there is the question of where to keep their suitcases. A charter bus with adequate storage is the best solution in such cases.
All the above are taken care of by the company that provides charter buses for your event. You and your guests can just sit back and enjoy the ride.
#15 Charter Bus Trips Often Provide Great Journeys.
Your guests will simply love the ride in a charter bus. Sometimes, they get to enjoy beautiful scenery across the countryside too. A delightful trip in a luxurious charter bus is a pleasant journey in and by itself, which your guests will love to talk about later.
Having individual transportation for each of them is extremely difficult to arrange, not to mention costly. Then there is the reliability quotient. Can you trust each and every taxi and cab driver you will arrange for them? This is where hiring a charter bus from a charter bus company comes into the picture. It makes transportation easy, practicable, and inexpensive. Contact Local Motion of Boston today to make your journey exciting and economical.