People of all ages get a plethora of information during field trips and outings. Certainly, these tours enhance their view of the world and their learning skills. When we go on a field trip, we can better recall factual information with accuracy and detail and critical thinking and tolerance for different points of view.
Are you planning to go on a field trip in Massachusetts?
Let us explore the top 10 field trip ideas that both you and your loved ones would enjoy while touring Massachusetts. Without further ado, let's get started!
No field trip to Massachusetts is complete without paying a visit to the home of Paul Revere, the famed patriot, artisan, merchant, and entrepreneur. In 1770, Paul Revere purchased the building and moved his family here from their Clark's Wharf home. He held the house from 1770 to 1800. Albeit, he and his family may not have resided here for the majority of the 1780s, if not all of them.
 The mansion quickly became a sailor's boarding house after Revere sold it in 1800. The home had become an immigrant tenement by the second half of the nineteenth century. Further, the ground level had been rebuilt for use as shops.
The house housed various stores. For instance, it included a fruit and a vegetable business at various times, an Italian bank, a tobacco factory, and a confectionery store. John P. Reynolds Jr., Paul Revere's great-grandson, acquired the building in the early 20th-century to ensure that it would not be demolished.
Funds were raised over the next few years. Then, the Paul Revere Memorial Association was created to maintain and renovate the structure. The Paul Revere Home became one of the nation's first historic house museums. It opened its doors to the people in April 1908. The house was restored in 1907-1908 to match its late-17th-century design. 90% of the mansion is original. It includes two doors, three window frames, and flooring elements, inner wall material, foundation, and raftering.
Tour Revere's mansion and learn about the family life of the 18th century. Enjoy displays of silver and evocative items linked to Revere's numerous business operations in the new education and visitor center. You will learn the true tale of his midnight ride narrated in his own words. Plan a visit while on your field trip in Massachusetts.
#2 John F. Kennedy: Presidential Library and Museum
Dedicated to making and maintaining the 35th President of the United States' legacy, the John F. Kennedy Presidential Library and Museum will grab the interest of people who wish to know more about the art of politics.
The library aims to bring President Kennedy's 1000 days in office to life. The Museum uses large-screen, high-definition projections, remastered videos, interactive displays, and original mementos from his life and times. JFK library proves to be a very historically enriching idea for a field trip to Massachusetts.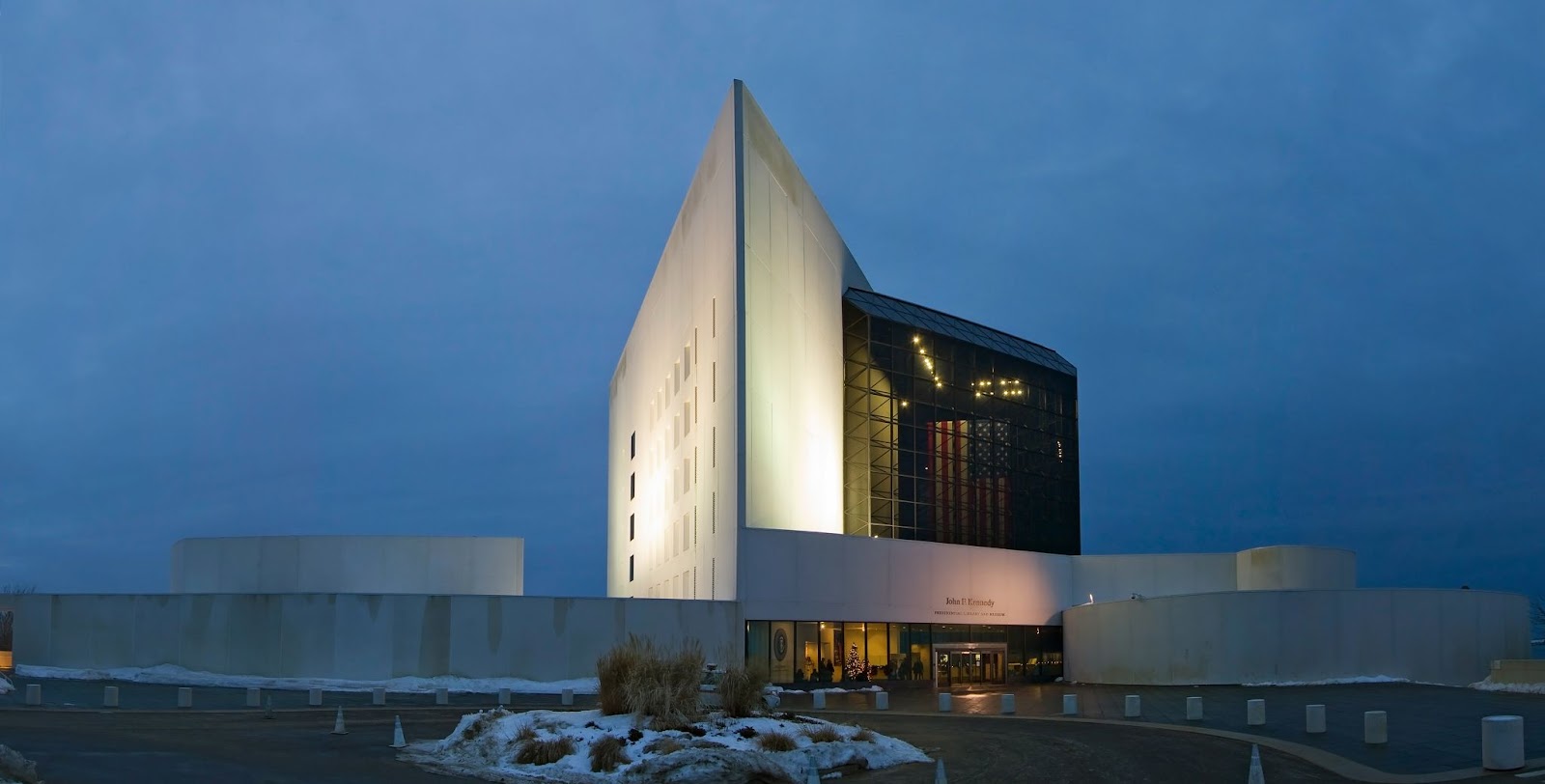 Visitors have hailed the Museum as an incredible voyage through American history. Moreover, it showcases the life of an extraordinary man.
We encourage you to travel back in time to the early 1960s to relive President John F. Kennedy's words, beliefs, and deeds, which inspired Americans to wonder what they might do for their country.
The Library, which lies on a ten-acre park overlooking the sea he admired and the city that propelled him to glory, is a vivid homage to John F. Kennedy's life and times.
You should definitely go and witness the museum, which depicts President John F. Kennedy's life, leadership, and legacy, as well as his love for politics and public service and the nature of the presidency if you are planning a field trip to Massachusetts.
Apart from the field trip and visitation, students and academics can also use the compilation of available historical materials to research mid-20th-century politics and the 35th President's life and administration.
The JFK Library and Museum are open to the public on the weekends (Saturdays and Sundays), 10:00 a.m. to 2:00 p.m.
Battleship Cove, which opened on August 14, 1965, is the world's greatest collection of US Naval ships. Various PT boats, a submarine, a destroyer, battleships, and as well as many other sorts of naval displays, may be found at this museum.
The USS Massachusetts is one of Battleship Cove's most popular attractions. This ship was the first in the United States to fire a 16″ projectile. The ships on display here tell the tale of America's past and allow tourists to travel back in time. The Cove's marine museum offers educational activities, community programs, and various events, making it a perfect choice for a field trip in Massachusetts.
Battleship Cove is more than just an old battleship cemetery. The boats that moor here continue to play an essential role in educating visitors about American history while also providing opportunities for them to travel back in time.
Many diverse exhibitions, including the primary attraction of the USS Massachusetts, acquaint us with linkages between the various ships and their histories. Often known as "Big Mamie," the USS Massachusetts took part in numerous wars. The USS Fall River, a warship primarily engaged for nuclear weapons testing, and the Hiddensee, a battleship first commissioned by the East German Navy, are among the other displays in Cove, in addition to the USS Lionfish, the USS Joseph P. Kennedy Jr., and the USS Massachusetts.
The museum was visited by millions of people from all across the country when it initially debuted in the 1960s. The Cove has a variety of educational activities for children and teenagers. The Battleship Cove Community Boating Program is the major program they use. A Junior Sailor Program and overnight sleepovers aboard the ships are among the other programs available. Thus, the Battleship Cove is a very popular spot for field trips in Massachusetts for Local school children.
The Massachusetts Science Center Corporation, a 501(c) (3) educational nonprofit organization, was founded in 1995. They are part of GuideStar.org, a national web-database of charity organizations in the United States. They used the term "Weird Science" to promote the institution as a unique and exciting educational science center from 1995 to 1999. The science center was renamed Weird Science to Top Secret Science & Math in 1999 and has been a very popular place for field trips in Massachusetts.
Their goal for field trips in Massachusetts at this educational site is to foster a high level of curiosity and excitement for science and high technology. This will motivate youngsters to learn at a young age by broadening their horizons and piquing their interest in future learning.
Top Secret Science & Math provides an excellent setting for your child to develop a science foundation that will lead to a lifetime of learning. They have introduced hands-on science to more youngsters than any other institution in America over the last 20 years. Their programs are well above National Science standards, and this field trip in Massachusetts will provide you with an environment that is safe, comfortable, and enriching.
Want to enjoy your time getting inspired by the next generation of scientists and engineers? Whether you are planning to visit this destination with an educational group, your robotics team, or simply your class, the time spent is truly going to be exceptional. The tour around the place includes a visit to a robot demo and a walk through their museum.
Started in the year 1990, iRobot Stem was founded by MIT roboticists Rodney Brooks, Helen Greiner, and Colin Angle. Sold more than 20 million robots worldwide, this organization has made practical robots a reality. For instance, these robots saved thousands of lives from crisis and conflict by finding Gulf of Mexico's subsea oil that was dangerous to humanity. Also, the robots helped in revealing the Great Pyramid of Giza mysteries.
A company with a smart vision, a quick ride through iRobots will surely be a great memory to cherish. Don't forget to wear the tech-savvy hat to find out more about it.
A young archaeologist's youthful ambition of telling the legendary tale of Plymouth Colony. Henry Hornblower II founded a fort on the historic waterfront of the Plymouth and the Museum as two English houses in 1947, with the love and assistance of friends, family, and professional colleagues. Since then, the Museum has developed significantly and has become a popular destination as a field trip in Massachusetts for history and culture enthusiasts.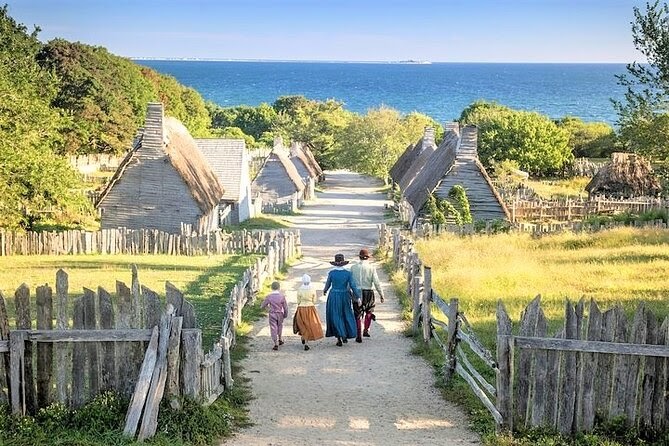 Plimoth Patuxet offers compelling personal interactions with history based on deep research into the Wampanoag People and the Colonial English culture of the 1600s. On its main grounds, at the Plimoth Grist Mill on Town Brook and the State Pier on the waterfront of Plymouth, Plimoth Patuxet provides an immersive and interactive outdoor and indoor learning experience. Their permanent exhibitions tell the intertwined stories of two cultures: English and Native Americans.
The primary displays are supplemented by a broad program of special events, public programs, and workshops that provide a rich and varied understanding of the seventeenth century.
Many generations of families, countless school children, and millions of others from across the state and country have come to Plimoth Patuxet as a destination for a field trip in Massachusetts to partake in educational experiences that sparked their imaginations, delighted their senses, touched their hearts, and enriched their minds. The Plimoth Grist Mill (1994), The Craft Center (1992), The English Village (1959), The Hornblower Visitor Center (1987), The Wampanoag Homesite (1973), The Mayflower II (1957), and the Maxwell and Nye Barns (1994) are among the other significant attractions in Plimoth Estate.
The Boston Museum of Science, nestled on the Cambridge-Boston boundary, has much to offer children of all ages. It's well worth a visit whether you live in New England or organize a field trip in Massachusetts with your children. It is one of the state's largest scientific centers, featuring something for everyone.
As you enter the museum, you will notice that it's divided into three sections. The café, gift shop, Planetarium, and IMAX theatre are all housed in the red wing, which runs along the front of the museum. A coat closet and space for moving displays are also available.
As you enter, the green wing is to your left. It houses animal and biology exhibitions, as well as a small space where you can see live animal shows. If you can squeeze one of those shows in, the younger kids will love it. The Green Wing's centerpiece is the Hall of Human Life, where you'll undoubtedly spend a lot of time.
The largest wing is the blue one on the right. It houses some of the museum's most popular interactive exhibits, such as the Theater of Electricity. Also, it has Science in the Campground, Mathworks, and The Lighthouse. There is a regular performer at the Theater of Electricity. It is home to the world's largest air-insulated Van de Graaff generator.
Other than this, there are many other amenities in the museum of Science Boston. You can book tickets for it both online and on the counter if you plan to visit this destination as a field trip in Massachusetts.
The "Freedom Trail" is unarguably one of the most famous spots for a field trip in Massachusetts. Running down through Boston, it is a long 4.0-kilometer (2.5-mile) walkway. In addition, it passes 16 official sites that have played key roles in American history.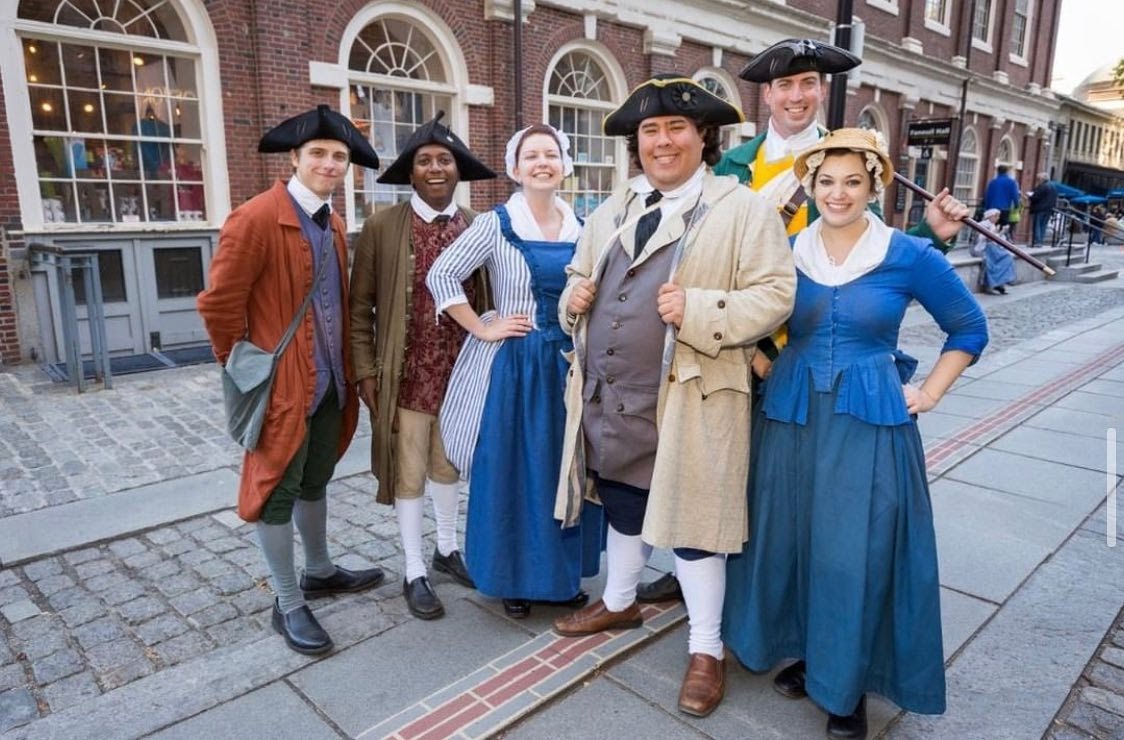 The trail begins at Boston Common and finishes at the Bunker Hill Monument in Charlestown. Stones and other signposts mark it. A naval frigate, houses, churches, graveyards, and historic structures are among the trail's highlights. There are several more significant monuments and locations along the walk. For example, you will see the Boston Irish Famine Memorial, in addition to the formal 16 stations.
The Freedom Trail was first proposed in 1951, and within a few years, tens of thousands of people were walking it every year. Internal visits are available at most locations, with some being free and others charging admission.
The Freedom Trail does not contain all of Boston's heritage places, such as the Boston Tea Party sites and the Liberty Tree. At Faneuil Hall, a visitor's center provides guided tours and maps of the Freedom Trail. The stops among the famous Freedom Trail comprise:
     

The Bunker Hill Monument

     

Old North Church,

     

USS Constitution,

     

Copp's Hill Burying Ground,

     

Paul Revere House,

     

Faneuil Hall,

     

Site of the Boston Massacre,

     

Latin School,

     

Old State House,

     

Meeting House,

     

Old South,

     

Old Corner Bookstore,

     

Benjamin Franklin statue,

     

King's Chapel and Burying Ground,

     

Massachusetts State House,

     

Park Street Church,

     

Boston Common,

     

and finally Granary Burying Ground,
are among the stops on the Famous Freedom Trail.
It is by far one of the most immersive field trips in Massachusetts for adults.
Starting with the Atlantic harbor seals who lounge out just next to the admission counter, your kids will find plenty to enjoy at the New England Aquarium if you plan to visit it for your family field trip in Massachusetts.
Here, you'll find tens of thousands of marine animals to observe, as well as the Giant Ocean Tank in the center. More than 1,000 underwater species, including green sea turtles, eels, and barracuda, dwell in this four-story tank, which features a coral reef ecosystem.
You will find displays dedicated to penguins, sea jellies, and seadragons in various portions of the aquarium, as well as a 6-storey high projection cinema screen with a digital sound system where you can watch documentaries about sea creatures and more. Additionally, don't miss out on the Shark and Ray Touch Tank, where visitors can gaze at sharks and rays from the glass as they swim by.
The hours of operation at the New England Aquarium vary depending on the season and day of the week. But, in a broad sense, the aquarium is open from 9 a.m. to 5 or 6 p.m. The price of the tickets is also very inexpensive. The aquarium's main displays, toilets, gift shop, and cafe are all included in all tickets. You may have to pay a nominal fee to participate in a whale viewing trip or see a film. 
Massachusetts houses many internationally recognized museums, such as the American Heritage Museum in Hudson. Also, it has several such museums which you may not have heard of.
The Massachusetts Air and Space Museum tucked away in a Hyannis commercial plaza is a true treasure you should add to your list of museums to visit while planning a field trip in Massachusetts. You will love your time at The Massachusetts Air and Space Museum if you have an interest in learning about aviation and space exploration. 
When you visit, you'll delve into the fascinating world of air and space explorations, history, and technology, as well as its connections to the state of Massachusetts and its inhabitants. You will find the "spacesuit" displayed as soon as you come through the door. It had once belonged to astronaut Jack Schmitt who wore it during his mission to the moon on Apollo 17. Children and grownups alike will enjoy learning, thanks to the numerous interactive displays. The flight simulator, which allows visitors to experience what it is like to fly a plane, is one of the most popular attractions of this museum. Throughout the exhibitions, you'll learn about Massachusetts' contributions to both the aviation and aerospace fields.
The Massachusetts Air and Space Museum is a new addition to the state's museum system. It launched in February 2020 and continues to grow its display collection. When you visit this location for your field trip in Massachusetts, see what it has to offer. And, don't forget to browse the gift store for interesting products.
Takeaway
Any field trip you take with your family, students, or loved ones, without a doubt, will be memorable. We can often connect with the world in ways we haven't previously during field trips. Hopefully, this collection of places to visit for a field trip in Massachusetts will help you plan some fun trips! Good luck with your journey around Massachusetts. You can always make it more secure with our transportation services!