Local Motion of Boston believes in cultivating a workplace culture that is driven by a desire to provide exceptional customer service. Top-notch customer satisfaction and an unrivaled experience are, in fact, at the heart of our success.
Our staff at Local Motion collaborates smoothly in an environment that anticipates our customers' demands. Working at Local Motion of Boston provides you the authority to make judgments. Furthermore, we empower you to trust in your ideas, expertise, creativity, and experience when making decisions that affect our customers or our firm.
Purposeful Work Culture
Local Motion of Boston rewards great performance. Moreover, we encourage our staff to contribute new suggestions and solutions for our company. We have the best employee retention rates in the business. Certainly, we have a team that has massive experience in catering to all kinds of transportation needs.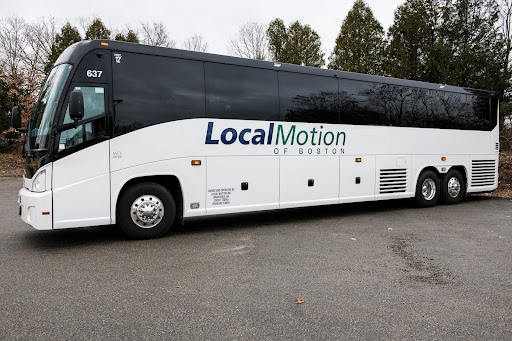 We try to foster a culture of continual learning and improvement in the workplace. Additionally, we are devoted to providing relevant learning opportunities that enable people to realize their full potential and maximize their performance. We provide a variety of initiatives to assist our staff in their further growth. Many of our new hires are recommended by current workers. As a result, it makes us the most attractive group transportation company to work for in the Boston area.
We Train you to be the Best
Before you start working at Local Motion of Boston, we conduct holistic onboarding and orientation programs. The organized driving program involves both classroom and hands-on training behind the wheel. Local Motion of Boston educates new drivers on the vehicle's dynamics and drivability.
Notably, we train them for the safe loading and unloading of passengers and the supervision of children to reduce driver distraction. Importantly, we inform them comprehensively about safe driving best practices and the regulatory guidelines for buses in Boston.
All Round Development
Our squad becomes an important and integral part of our organization. All of our team members receive continuing support and updated training. As a result, this helps them to retain their aptitude and expand their skill sets.
We arrange and make it mandatory for our workforce to attend regular training classes led by our on-staff, qualified transportation bus instructors. Particularly, we ensure that every driver and other team member is qualified in first aid and CPR. Additionally, this makes them be prepared to react quickly and efficiently in case of an emergency. Significantly, our team is able to deliver an added degree of readiness to our passengers.
Grow with Us
We are ambitious, yet we are modest in our approach. We want to grow our business that's much bigger than our skills. You're part of our team because you're excellent in your skills. We walk with you to give the best to our clients.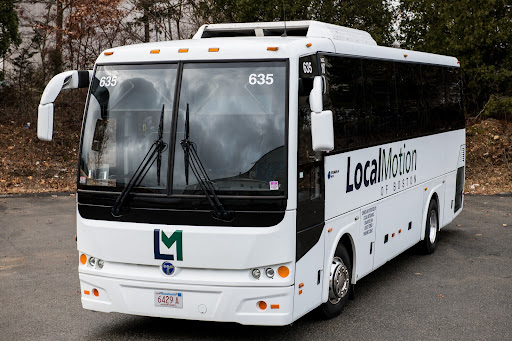 As we regularly update our fleet of vehicles, the variety of vehicle sizes and options expands. Correspondingly, we teach our service technicians and associated teams to stay current on each manufacturer's standard. This, in turn, ensures that everyone is adept at the new vehicles and latest transportation standards. Moreover, the team is able to enhance its knowledge about the current transportation solutions to run them smoothly.
Local Motion of Boston dedicates itself to its customers as well as to its workforce. While you are working at Local Motion of Boston, we strive to provide the best facilities to support your growth and well-being. We aim to give a broad benefit plan. Moreover, we compete with the best in the industry to attract and retain the best employees.