Charter Bus Prices: How to Calculate Your Boston Bus Rental Costs
Boston Bus Rental Costs
| | | |
| --- | --- | --- |
| BUS TYPE | HOURLY RATES | DAILY RATES (for 8 hours of service) |
| 55 PASSENGER COACH | $196 – $218 | $1,568 – $1,744 |
| 40 PASSENGER COACH | $180 – $200 | $1,440 – $1,600 |
| 30 PASSENGER COACH | $172 – $196 | $1,376 – 1,536 |
| 23 – 27 PASSENGER MINI-COACH | $162 – $182 | $1,296 – $1,456 |
| SCHOOL BUS | $100 – $146 | $800 – $1,080 |
Boston Bus Rental Costs
Current as of January 1st 2021   *Rates Subject To Change
The first variable that can affect pricing is the type of bus. Some of the common bus types and our most popular charter bus rental sizes are as follows: Boston Bus Rental Costs
Deluxe motor coaches seat between 30 and 55 people, with the most common capacities being 55 and 40 seats. This type of bus is also known as a tour bus or generically as a charter bus. These buses typically have amenities such as TVs and DVD players, USB ports, air conditioning, and restrooms, making them capable of long trips involving large groups of people. Some buses also include special features like WiFi and power outlets. The average cost per day for these buses is $975 – $1,300

For smaller groups, mini-coach buses are another option. They most commonly seat between 23 and 27 people but can have as few as 10 or as many as 41 seats. They nearly always have air conditioning, reclining seats, overhead lighting and they have TVs with DVD players, but they rarely have restrooms. These are ideal for shorter trips, including trips to sporting events and bar crawls. However, they can be used for trips of up to 200 miles or so with good results. The average cost of a mini coach bus is $875 – $1,025 per day.
Party buses are the fancier cousins of mini-coach buses, and their higher average price tag of $1,500 per day reflects that. That extra money goes toward features such as leather seating with more room and, in some cases, an onboard attendant who serves drinks.
For groups needing to travel only a short distance on a small budget, school buses may be the way to go. They commonly seat 44 or 48 people, but the seating range extends from 10 seats on the low end to 60 seats on the high end. Unfortunately, these buses tend to lack amenities such as restrooms, and only some of them have air conditioning. However, for groups that need only basic transportation between two somewhat close places, school buses can be a very budget-friendly option. Their average price comes in at $764 – $888 per day.
Beyond those main bus types, there are also buses meant for specialty purposes. For example, sleeper buses are generally used by entertainers or other professionals on tour. Their leases are usually at least a month-long, and they are quite pricey, clocking in at $1,500 per day on average. Executive buses, meanwhile, are meant for one-day, luxurious outings, and they have an average cost of $1,340 per day. Other specialty buses include trolleys (meant for short-distance routes), double-decker buses (which are somewhat rare), and vans (which are used for very short trips with small groups).
How Much Does It Cost to Rent a Charter Bus for a Week?
Another variable affecting the cost is the amount of time for which you rent the bus. Keep in mind that the figures above are averages, and the actual price of a bus will vary from city to city and company to company. However, you can get a ballpark idea of the cost of a week of the charter-bus rental by multiplying one of the average costs by 7. For example, a minibus at the average cost of $820 per day would be $5,740. Features such as the bus's amenities may take the price up or down. To arrive at a specific cost estimate, it is best to talk to a Boston charter bus company reservation specialist about your needs and their offerings.
What Does It Cost to Charter a Bus From Boston to New York?
Another common question is how much it will cost to charter a bus from one specific place to another. For this example, we'll use Boston to New York, which is approximately a 4.5-hour trip. The cost of the bus will depend on the size of the bus, type of bus, and if you need the bus for the return trip. Other factors may come into play as well, with an example being WiFi capabilities. For a free quote on a charter bus from Boston to New York—or any other destination combination centering around Boston and the greater New England area—calculate your charter bus rental cost by filling out this form to receive one from Local Motion of Boston. You can also get in touch with a Local Motion representative quickly by calling 781-535-6344. We look forward to putting your plans in motion!
Bus Rental

Cost Calculator
Local Motion is your local group transportation expert, having provided over 25 years of safe and dependable charter bus, shuttle bus, corporate transportation and school bus service throughout Boston and New England.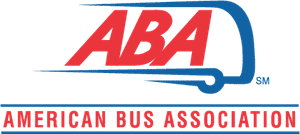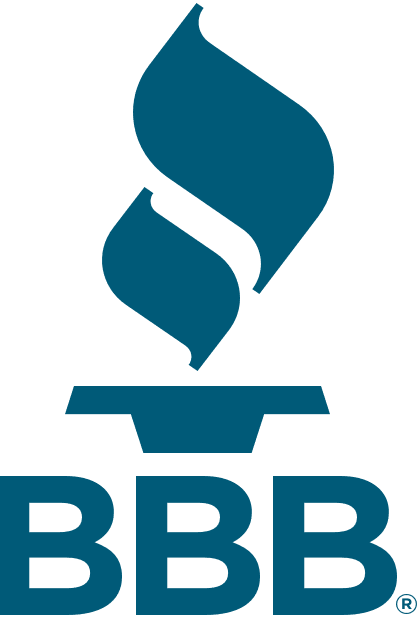 Braintree Office (Main)
66B Rocsam Park Rd.
Braintree, MA 02184
Newton Office
161 North Street
Newton, MA 02460
©2023 Local Motion Of Boston. All Right Reserved.